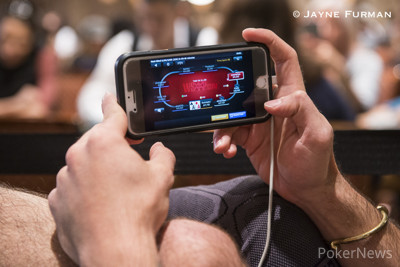 This summer, the World Series of Poker (WSOP) will hold 66 gold bracelet events online between WSOP.com and GG Poker.
The former client will cater to players in Nevada and New Jersey (players in Delaware are NOT able to participate), while the latter will serve the international base.
WSOP.com will hold 33 events – one each day for the month of July – while the other 33 will take place on GG Poker.
For players either in Nevada or New Jersey (remember, you must be 21+ to participate), or those planning to travel in, PokerNews put together all the information you need to know and also answered some lingering questions, which you can read here.
Download WSOP.com
The first step in getting set up to play on WSOP.com is to download the client. You can do so for both mobile (Android and iOS) and desktop (Windows 7 or higher and Mac OS X 10.6.8).
Also, the WSOP.com client can only support playing one table at a time on mobile.
Finally, pot-limit Omaha (PLO) games and tournaments are not compatible on mobile and must be played via a computer.