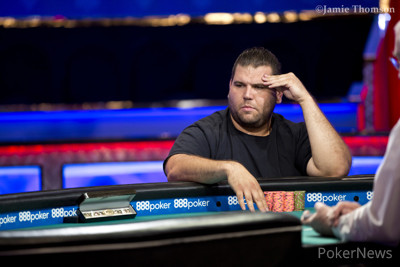 On fourth and fifth street Jesse Martin bet and Yaniv Birman called both streets. Birman took the lead with open nines on sixth street at bet. Martin called.
Yaniv Berman:


/




/


Jesse Martin:


/




/

Berman bet the river and Martin called.
"Two pair," announced Berman, showing



and that was good enough to take down the pot.
| | | | | | |
| --- | --- | --- | --- | --- | --- |
| Yaniv Birman | | | | 2,900,000 | 400,000 |
| Jesse Martin | | | | 1,250,000 | -400,000 |