With 163 players left, we still have three steadfast women still in contention for the title. It's probably a decent time to introduce them, at least.
Firstly, we'll start with the shorter of the stacks. Erika Moutinho has just one cash on her tournament record, a small cash in the $1,000 buy-in Event #54 a couple weeks ago. Her boyfriend, Doc Sands, has a few more results to his name, and he's still alive in this event too, sitting with about 650,000 chips. She's got something on him, at least, as she sits with 740,000 and the bragging rights in front of her for now.

Amanda Musumeci is "Bodog Mandy", and she currently has 1.05 million chips. Hrm, that's about all we have about her for now, but a quick Googling might find you more.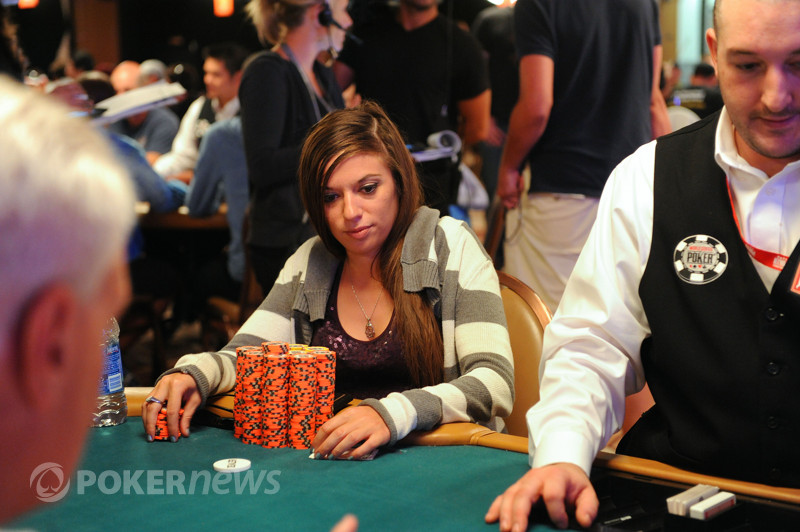 Claudia Crawford is the ladies' best shot at making the November Nine, and she can frequently be seen grinding in the card rooms of Mississippi and the Midwest. Crawford finished 63rd in the Ladies' Event at the WSOP last year, and this cash has already doubled her career total. She's got her sights set on the big prizes, though, and her current count of 2.45 million puts her well on her way.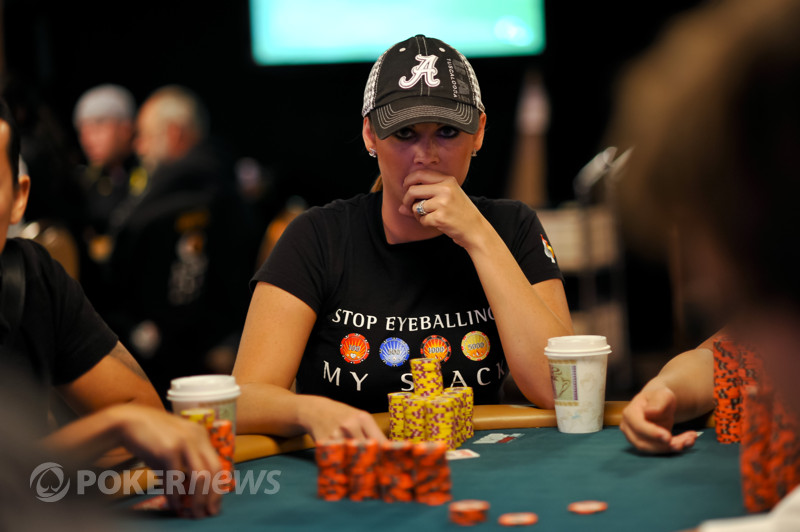 More info about these ladies to come as they run deeper toward history.