You Can Talk About Almost Anything at the Poker Table… Except for One Thing

Martin Harris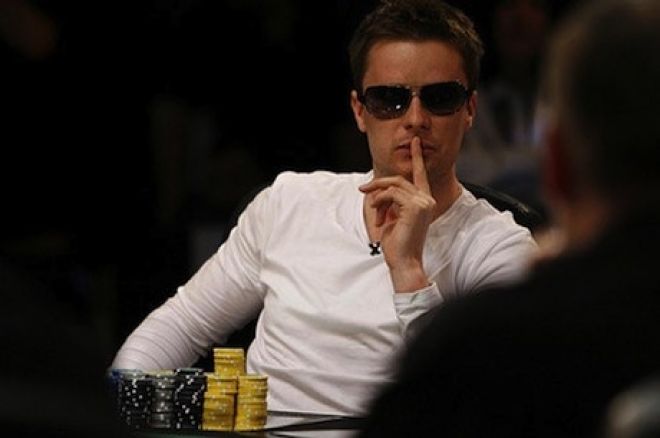 Talking at the table is a great pleasure in poker, a game that provides one of the most simultaneously social and competitive endeavors in which you can engage. Table talk also can be both an extracurricular element of game play and it's most crucial feature — something done just for fun or as an important part of discovering how best to proceed against a particular opponent in a hand.
Robert Woolley this week shared some advice regarding table talk for Learn.PokerNews. He begins by pointing out the great variety of topics that might come up amid the deals, bets, raises, and folds:
Sometimes the talk is about poker, but even more often it will be about other casino games, sports, current events, politics, sex, family, movies — you name it. Heck, I once played with 2004 WSOP Main Event champion Greg Raymer, and he engaged the table in a lively discussion about what it would be like to be a lobster, and whether it would be worth giving up having a cerebral cortex in order to gain the ability to regrow severed limbs.

Within the ordinary social bounds of decency, nothing is off-limits as a topic of friendly chat at the poker table — with one exception...
It's that exception Robert focuses on most particularly for the rest of his article... perhaps you can guess what it is:
...you may not talk about the hand in progress.

It's an offshoot of the fundamental precept of "one player to a hand." That is, every player must make his own decisions as to the play of his hand without outside input. It's sort of like the "prime directive" in Star Trek: you are prohibited from interfering with how the hand is going to play out. Just about anything you say about the hand in progress might help or hurt another player, often in ways that you can't anticipate. Hence the mandate: don't talk about the hand in progress.
Such is a rule that sometimes trips up new players, but it is also one even the more experienced will occasionally violate, in part because — as Robert points out — "the hand in progress is such an obvious, juicy, interesting, important subject for discussion... poker players simply cannot resist it."
In the article Robert discusses several of the challenges to abiding by the rule. Also covered are specific examples of players doing what they shouldn't by talking about the hand.
Head over to Learn.PokerNews to read more about "The One Thing You Can't Talk About at the Poker Table."
Get all the latest PokerNews updates on your social media outlets. Follow us on Twitter and find us on both Facebook and Google+!