WATCH: Schulman, Kerstetter, Conniff Discuss Their Most Memorable Hands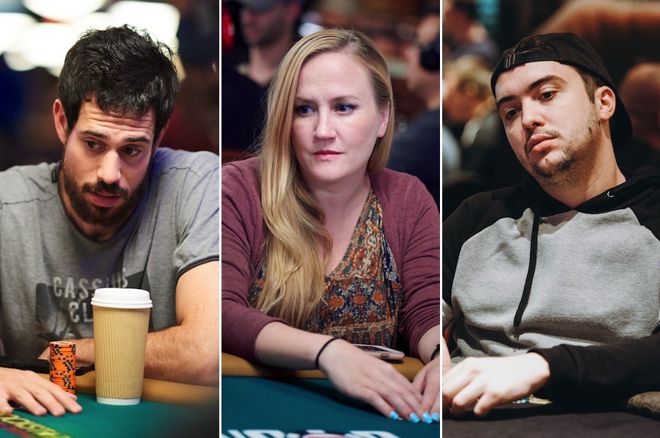 Poker earned some mainstream attention last week with a nifty new video posted by The New Yorker.
The video, titled "Poker Players Replay Their Most Memorable Hands," features Nick Schulman, Jamie Kerstetter, and Asher Conniff offering analyses of hands that for various reasons have stuck with them during their careers.
All three of the hands the players discuss are quite intriguing, with each featuring twists that make them even more fun to contemplate. Also of note — there are no preflop all-ins or royal flushes here. Rather, what makes these hands "most memorable" to these players are the strategic challenges (and associated stress) each presented.
Schulman's hand comes from a cash game he played at the Commerce over a decade ago. His opponent was JC Tran, and looking back Schulman focuses primarily on what he believes to have been a postflop misstep he made.
"I know the reason I made this play was because I lost my composure," says Schulman. "I didn't think things through in the way I like to think things through."
Kerstetter's hand comes from the World Series of Poker Main Event — a first-day, first-level hand in which she unexpectedly found herself potentially playing for all of her chips. In her case the opponent was an unknown amateur, which added greatly to her uncertainty regarding what could be happening after the flop.
"You always want to be at a table with amateurs, clearly, because they're going to make mistakes," Kerstetter notes. "But you're also going to get some real bad beats dealt your way. They're unpredictable, so you have to just be a good sport."
Finally, Conniff's hand comes from the final table of the 2015 World Poker Tour Borgata Spring Open, a tournament he'd go on to win. With seven players left Conniff was up against Brock Parker, and the hand evolves into an interesting bluffing opportunity for Conniff.
"I think that perception almost is reality in poker," Conniff comments while discussing the difference between his actual hand and what he might be thought to have had. "The way you're perceived and the way you perceive others is almost as important as the actual cards you're holding."
The players' explanations and added graphics additionally help spell out some of the strategy to a wider audience. Take a look: