Understanding Poker Markup and Staking with Ryan Laplante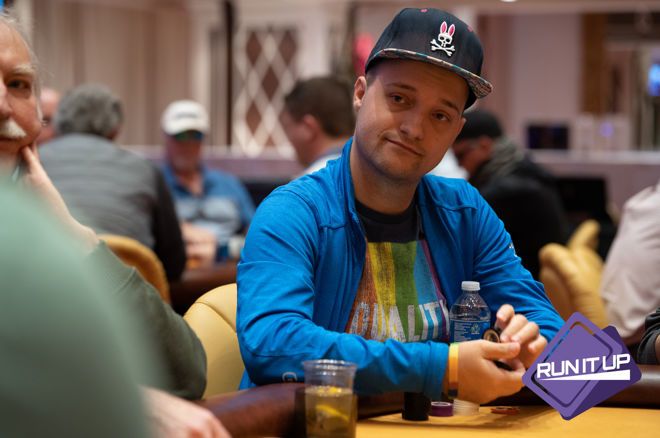 With the 2019 World Series of Poker now less than a month away, it perhaps wasn't surprising to see "Poker Twitter" light up recently with discussions of players selling action as they plan how many of the 89 bracelet events they plan to play — not to mention all of other tournaments going on at the Rio All-Suite Hotel and Casino and elsewhere in Las Vegas this summer.
Poker pro and coach Ryan Laplante took in the conversation and related debates about markup, then shared his thoughts in a short article on the subject. He also appeared on the PokerNews Podcast to talk with our Sarah Herring about that topic and more.
In his article, Laplante draws on his experiences both selling action and buying others' action over the last 10-plus years in order to create a list of "responsibilities" he believes both buyers and sellers have when entering such agreements. From both perspectives, a lot of what Laplante recommends involves clear communication between both parties regarding terms and expectations.
In the video, Laplante shares further thoughts about these responsibilties while also providing broader recommendations about best practices for those on both sides of the action-selling arrangement. During the first 15 minutes Laplante addresses several issues related to buying and selling action, including...
how buying and selling action fits into the larger the poker economy
the reasons why people buy action, and how they vary just as much as the reasons why people play poker (i.e., some do so strictly for profit, some also do so for fun)
the pitfalls of buying action indiscriminately without due diligence (and how to avoid being scammed)
how charging a high markup can be acceptable as long as the seller doesn't misrepresent the potential profitability of the investment
practical advice for those looking for ways to buy and sell action
From there the conversation turns to the WSOP with Laplante talking through several factors players should consider when building a schedule for the summer.
Other topics covered include the usefulness of training sites and coaching, changes to the WSOP structures, how to deal with tournament variance, and more talk about what both buyers and sellers of tournament action should consider. Take a look: