UK Pokernews Guide to Winning Freeroll Poker Tournaments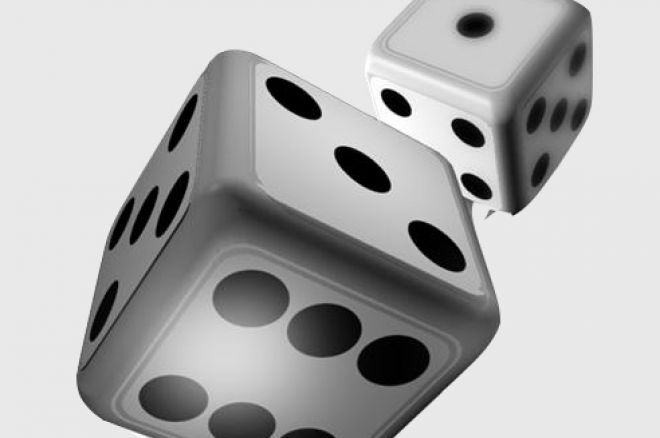 Very little is written about freeroll tournament strategy because few people treat the games with the same care and attention they would with their own money. But winning a freeroll is about the most +EV thing you can do in poker and also, variance aside, one of the easiest.
A lot of people are put off by freerolls because thousands of people register to play for a tiny prize pool. Nobody wants to grind for 6 hours to win $3, which means game selection is critical. Usually the best poker freerolls are the ones that can boast a decent prize pool yet a small field. It's hard to look past Pokernews for such a freeroll, because our exclusive deals with online poker rooms usually have big payouts and just a small group of regular players. You won't be playing until the early hours of the morning and you can expect a decent score if you make the money. Check out our freeroll listings to see what great offers we have on right now.
The early stages of a freeroll is much more critical than the early stages of a normal MTT, because you have several unique extra considerations. The first one being the manic action in the first hour where you will see a ridiculous amount of all-in action while everyone tries to 'double up or bust out' as soon as possible. Rather than adopting this strategy, the best course of action is to play tight and aggressive and let the maniacs come to you. If you get dealt a hand or two in the first hour then it's as easy as shooting fish in a barrel.
Another early consideration is the number of dead stacks in the tournament. A lot of people will register but then forget or not bother to play the tournament, meaning they have a dead stack that keeps posting blinds until they bust. Generally this should be viewed as free money and you should opt to steal these blinds, but don't go crazy as the double up or bust out boys will fight even harder for them. Better to wait a few levels when the blinds are bigger and worth stealing.
In the middle stages the important consideration will be how weak the field are, most of whom simply will not fold made hands. Even good players can turn fishy in a freeroll, which is why value betting, rather than bluffing, is the order of the day.
Near to and on the bubble there will be an incentive to play tight and lock in that profit, but remember that you haven't invested anything other than your time and the big prizes are at the final table, so playing for the win is a much better strategy than playing to ladder up the cash spots. Plus everyone else will have tightened up now so it's a perfect time to switch gears.
You will sometimes have to meet a small points requirement to enter the tournament, we suggest you earn these points playing SNGs. The reason for this is that the standard will be so bad at the final table that you will have a massive edge if you practice in the SNG format. Most freeroll players will not know how to adjust when play gets short handed and heads up, so this is your chance to lock in that win.
Remember there will be a lot of variance in freeroll tournaments but thankfully, none that hurts your own bankroll, so get practicing, have some fun and enjoy that feeling of free money when you hit that final table.
Speaking of massive freerolls, we have five exclusive SCOOP Freerolls coming up in May worth over $15,000. All you need to play is 75VPPs earned in April.