Tournaments or Cash Games: What Game Should You Play?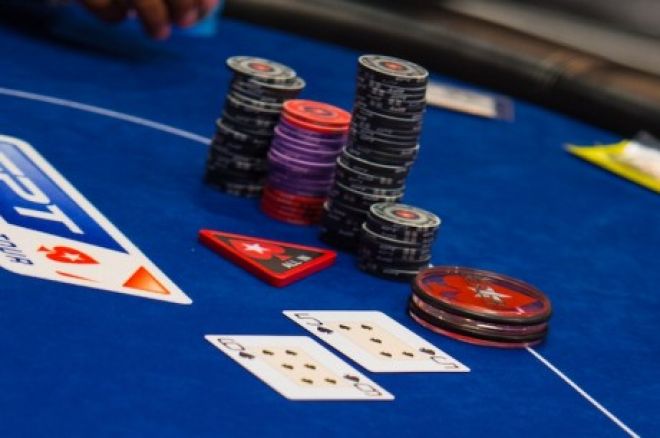 As someone who regularly reads several major poker magazines, frequents a number of forums I often hear or read the same question over and over again – especially from players who are new to poker. That recurring question is: "should I play poker tournaments or should I play cash games?"
As with most poker related questions, the answer is "it depends." But what does it depend on I hear you ask? What factors should you consider when trying to decide what poker variant you should play? Is there even a difference between cash games and tournament poker? Hopefully this little article right here will be able to help answer the majority of those queries.
Let us forget for a minute that there are several different poker variants to choose from and pretend that you have decided to go with No Limit Texas Hold'em. This is after all the most popular poker variant both online and in the world of live poker.
Now let us split No Limit Texas Hold'em down into two distinct categories and look at each in turn. This duo of No Limit Hold'em variants are: (1) Cash games, and (2) tournaments.
No Limit Hold'em Cash Games Or Multi Table Tournaments?
Log onto any online poker site and, without a single doubt in my mind, you will discover that the most popular game being played is short-handed No Limit Hold'em cash games, or 6-max as they are generally called due to the majority of sites adopting a six-handed table for their short-handed games.
Thanks to their popularity, you should be able to find a game to play in and at the stakes you want almost 24 hours per day, especially on the larger sites. There are plenty of reasons for cash games being popular, some of which are shown below alongside the downside to cash games.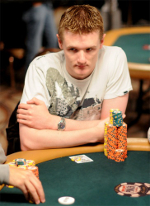 No Limit Hold'em Cash Game Pros
Give you more flexibility: You can leave the table whenever you like and be the ruler of your own destiny!
Easier to plan potential income: Although there is a lot of variance in cash games, it is easier to predict the swings. Tournament players often go through long losing spells before hitting a large score while cash game players have much steadier income stream.
Improve your postflop skills: As most cash games are played deepstacked or at least 100 big blinds deep, there is a lot of action after the flop, which in turn helps you to improve a whole array of skills.
No Limit Cash Game Cons
The games can be tough: Because of some of the pros above, once you progress through the micro-stakes the games become much tougher. While there is still plenty of money to be made in mid-stakes games, bad players are becoming scarcer with each passing year.
Potential for big losses: As you have the ability to reload your stack at any point, you could find yourself ploughing through your bankroll in record time if you do not keep control of your emotions. If you are prone to tilting and splashing around in pots when you have been losing then cash games could become quite expensive for you.
Not as much glamour as MTTs: Cash game players, even at the highest stakes, tend to go about their business in a quiet, efficient manner while the big tournament winners get all the glory in the media. If you want to be in the limelight then you may want to become a tournament player.
Tournament poker is one of the most exciting forms of poker there is, mainly because it gives players the chance to turn a small investment into a huge win. I recently read the comments of a British professional poker player who grinds live cash games most of the month as his income, but plays in several large events each year because "you can win a house in a week."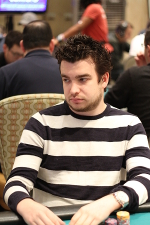 Tournament Poker Pros
Potential for a large win: As mentioned above, MTTs give players the opportunity to turn a small investment into a much larger sum of cash. It is this that attracts players in droves, particularly recreational players.
Fame: Tournament players receive the lion's share of glory and recognition from the poker media and community as a whole. Look at the various ranking systems and they are all geared towards recognising tournament poker talent.
Being crowned a winner: Don't underestimate how many poker players choose tournament poker because they want to win. The money is an obvious major attraction but so many of the top pros just want to be able to say they are number one.
Tournament Poker Cons
They're time consuming: Turbo and Hyper Turbo tournaments aside, some tournaments can span several hours with most major live events lasting between three and six days!
You're tied to the computer: In cash games you can walk away and log off when you are feeling tired, but tournament players have to keep grinding until the tournament is over.
Huge variance: This form of poker is extremely volatile and even the very best MTT players in the world go long periods of time without cashing or by min-cashing. This in turn means bankroll requirements are much higher for tournament players than their cash game equivalents.
Before you choose one variety over another you should sit back and think of your own personal circumstances and see how they fit in with the pros and cons of cash games or tournaments. And why not try both formats out for yourself because online poker has tiny stakes available so you shouldn't break the bank while you test the waters in cash games or tournament poker.
Above all, play what you enjoy because when all is said and done, enjoying yourself at poker is more important than anything else.
Get all the latest PokerNews updates on your social media outlets. Follow us on Twitter and find us on both Facebook and Google+!