To Defend or Give Up? Playing Junky Hands from the Big Blind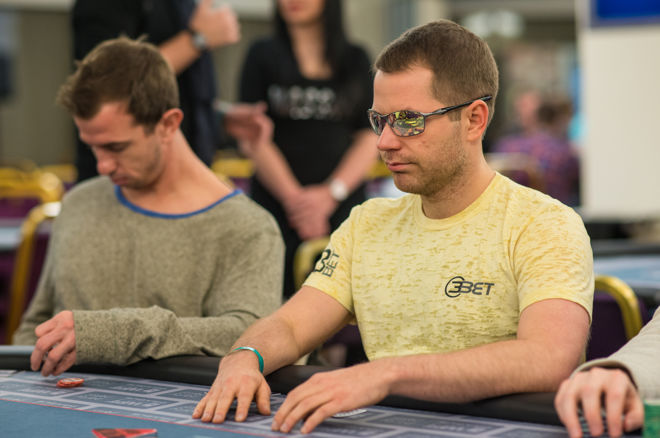 Today I want to share a hand I recently played in a tournament at the Borgata in Atlantic City, this one presenting a situation where I was short-stacked and in the big blind and had to make a decision about defending my BB against a raise despite being dealt a marginal starting hand.
I had a little less than 40,000 to start the hand, meaning that with the blinds at 2,000/4,000 with a 400 ante I had about a 10BB stack. A younger, loose-aggressive player raised to 8,000 from middle position and it folded to me in the big blind with


.
The question here is whether or not we can profitably defend with a call with such a hand. In the video below I talk about my reasoning why I decided that yes, it was okay to call in this spot with my speculative holding.
I end up flopping a flush draw, and thus gave myself more decisions while playing from out of position with my quickly-dwindling stack. Take a look:
In this spot, would you have defended your big blind with a junky hand? Then with the flush draw on the flop would you have check-called? Or check-raised all in? Short-stacked poker is fun!
Jonathan Little is a professional poker player and author with over $6,300,000 in live tournament earnings. He writes a weekly educational blog and hosts a podcast at JonathanLittlePoker.com. You can follow him on Twitter @JonathanLittle.