Pokerstars Team Pros Reveal Their Sunday Million Strategy Tips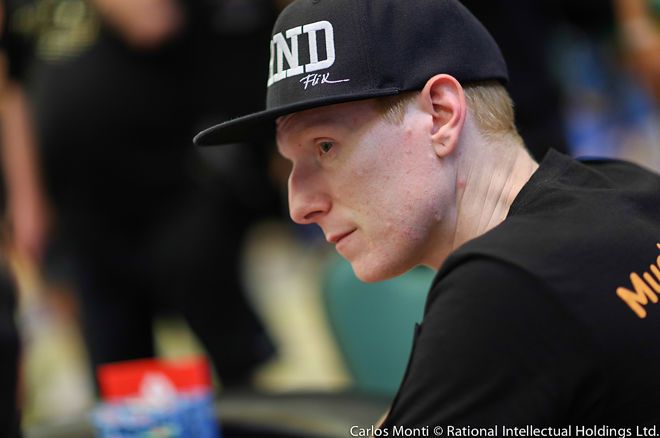 Table Of Contents
With the special $12.5m Anniversary Edition Sunday Million on PokerStars rapidly approaching, there's never been a better time to brush up on some of your strategy tips if you're thinking of giving the prestigious tournament a go in the hope of earning a six-figure score next month.
PokerNews spoke with three PokerStars Team Pros Tom "Pleb_method" Hayward, Arlie Shaban and Felix "xflixx" Schneiders to see if they could give us their top three tips on how to tackle the Sunday Million!
---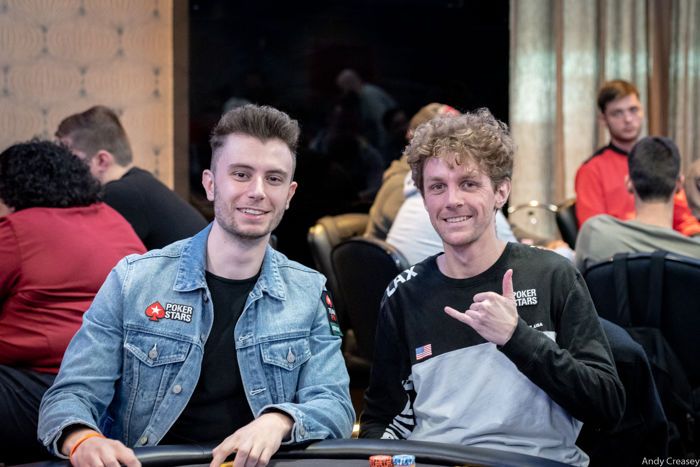 Tom "Pleb_method" Hayward
Tom "Pleb_method" Hayward reiterated the importance of playing the long game. You can't afford to think that your tournament is over if you're suddenly left short. The structure is such that you still have some play even with the shortest of stacks.
Meanwhile, choosing the right timing against certain players may reap rewards, especially if you can tell that this might be their first time playing the Sunday Million.
Play very snug from a short stack - deep runs can be born from tiny stacks, providing you make use of good timing.
Don't waste continuation bets if it's going to shave off like 1/10th of your stack. You will definitely need those extra chips to survive this marathon of an event! That being said, you can still get away with continuation bet bluffs against tight players however, just pick and choose wisely.
If you don't usually play events that are this high stakes - don't worry, a lot of your opponents in these big fields will be in the same boat. In other words, playing scared money in this event will be a big mistake because there will be lots of people who are going to be playing very passive and folding to a lot of aggression.
---
Qualify for $0.90!
The satellites tournaments are running already!
Join the online qualifiers at PokerStars and secure an early seat into this MASSIVE Sunday Million. The action starts at $0.90!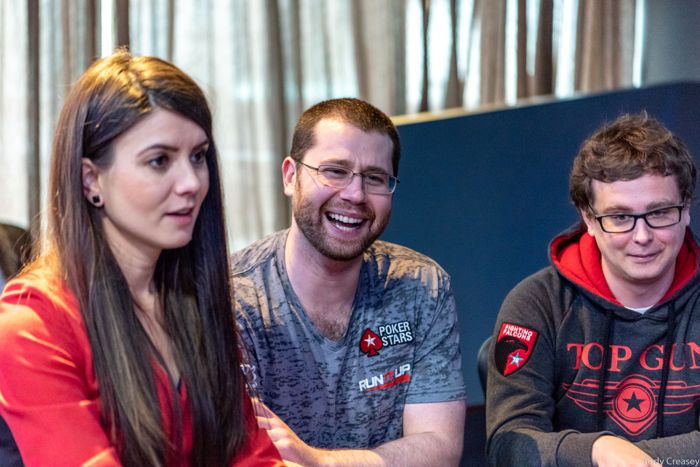 Arlie Shaban
Arlie Shaban's advice centers on treating this tournament like any other. Yes, it might end with you winning some life-changing money, but if you let that take over your mindset then you are setting yourself up for failure.
Take things steady and as Shaban says, don't let the excitement of the event impact your play.
This is going to be a long multi-day grind. Plan your schedule accordingly. Meal prep, stay hydrated and make sure you get lots of sleep in order to play optimally.
This is a very prestigious event, but you should play it like it's any other game. Don't let the excitement of the event cause you to play any looser or tighter than you normally would.
Most importantly you should have fun. Games like this don't come around often, you should soak it in while it's happening, isn't that what pokers all about?
---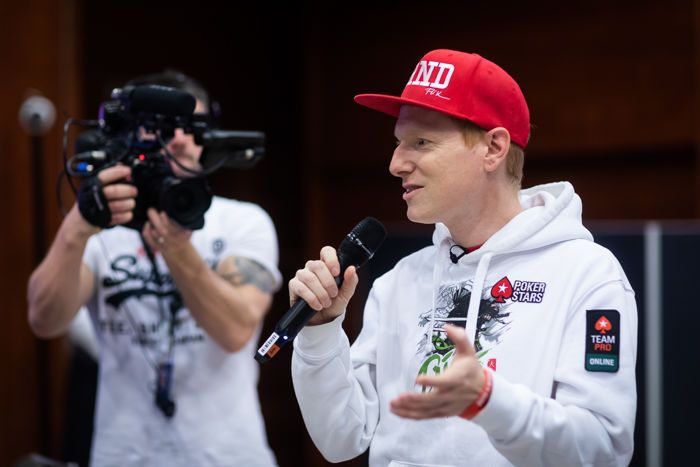 Felix "xflixx" Schneiders
With ruthless German efficency, Felix "xflixx" Schneiders says that the Sunday Millions is arguably one of the softest tournaments on PokerStars since so many amateurs and poker fans who are not professionals play it every Sunday.
This means that action and variance will be high, but pick the right moments and the chips will come to you.
Play solidly, play tight, pick your spots
The way into the money is rather chill and you should not go crazy trying to build insane stacks with a make it or break it mentality. You have to outlast thousands of people anyway and for the big scores, you need to be there at the end of the tournament.
Make sure you have a chill Twitch streamer up on your computer to play along to and his community behind you to have your back on Discord or Twitch chat!