Strategy with Kristy Podcast: Live Cash Game Grinders Part 3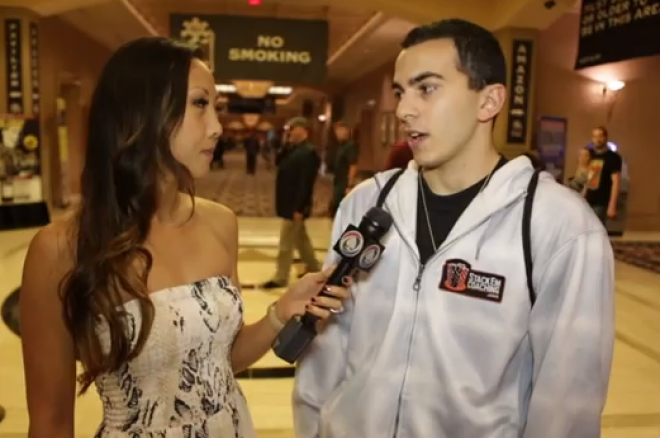 In Part 1 and Part 2 of the Live Cash Game Grinders series on the Strategy with Kristy Podcast, host Kristy Arnett spoke with two low-stakes cash-game professionals about what it takes to play for a living. This week, for Part 3, she brings on Nick DiVella, a regular at $5-$10, to talk about moving up to mid-stakes.
Here is a snippet from the interview:
DiVella: I didn't take too many shots, or at least maybe not as many as I should have been. When I went from $1-$2 to $2-$5, at first I stuck around Red Rock to play $1-$2 with a $200 max buy-in. Then I went to Wynn to play $1-$3 with a $500 cap. I started getting comfortable with deeper stacks in front of me. I did the same thing when moving from $2-$5 to $5-$10. I played $2-$5 at Aria with a $1,000 max and then to get comfortable playing $5-$10, I moved to Bellagio to play $5-$10 where it's only a $1,500 cap. That was a nice transition because the stacks weren't that different. That was better opposed to jumping into the Aria $5-$10 which is a $3,000 cap. That's a big difference.
My advice would be to move up in stakes gradually. So, play $2-$5 at Aria, or wherever you like to play, Monday through Thursday, then hit up the $5-$10 games Friday and Saturday. As far as bankroll goes, I am a little more conservative. I like to have 40 to 60 buy-ins. One thing I'd say, too, is that you shouldn't be in such a hurry to move up so quickly. The game isn't going anywhere. Move up when you're ready.
Tune in every week for new episodes of Strategy with Kristy. Feel free to send in questions, ideas or suggestions for the podcast to [email protected] Also remember to follow PokerNews on Twitter for up-to-the-minute news.