Strategy with Kristy Podcast: Live Cash Game Grinders Part 1

Kristy Arnett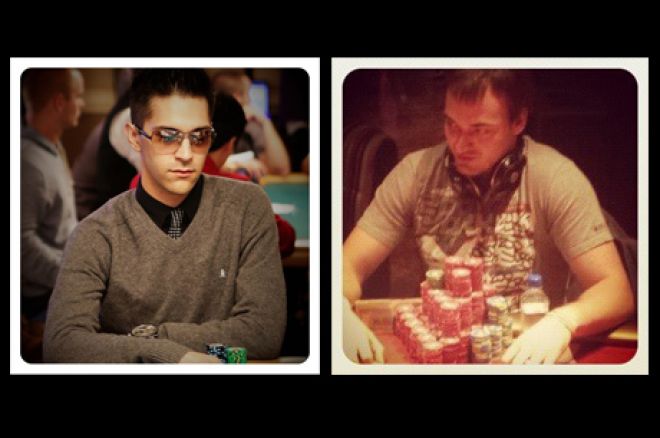 Because of overwhelming demand for strategy interviews with live cash-game grinders, Kristy Arnett, host of the Strategy with Kristy Podcast, has decided to make a multipart series focusing on just that. Each episode will have a panel of two to three players who have made a living playing live poker.
For Part 1, the guests include Andrew Moreno and Lincoln Garner. Moreno moved to Las Vegas six years ago and has learned to crush low- to mid-stakes live games. Garner landed in the city this summer and transitioned to live poker after Black Friday forced his hand out of the online games. The two discuss what should go into your decision on whether or not to become a live pro, bankroll management guidelines, and how to handle downswings.
Here is a snippet from the interview:
Moreno: When you're going through a downswing, you should take a look at your win rate because if you keep losing at small stakes, you're probably doing something wrong. So the best advice I always give people at the poker table is that what you need to do is make friends with people who are better than you at poker. Tell them you want to bounce hands off them. First of all, if they are good, they will be able to quickly gauge how good you are by the way you talk about hands. Talking through hands with someone who is better than you is how you're going to see a lot of improvement. It's best to make friends because coaching can get expensive really quickly. I was lucky to meet a great group of friends and once I did, my win rate just took off.
Garner: I've been blessed my whole poker career to hang out with friends who are way better than me or way smarter than me like Max Steinberg and Cy Watson, who were both on this podcast. So, I've been through a lot of downswings and they're hard. The thing is, this is sick game and it is going to mess with your head a lot. The best advice I could give when going through a downswing to stay present in the moment as much as you can. Any money won or lost in the past is completely irrelevant. There's nothing you should focus on other than the hand you're playing right now.
Tune in every week for new episodes of Strategy with Kristy. Feel free to send in questions, ideas or suggestions for the podcast to kristy@pokernews.com. Also remember to follow PokerNews on Twitter for up-to-the-minute news.