Strategy with Kristy: Darryll Fish on Preparing for the WSOP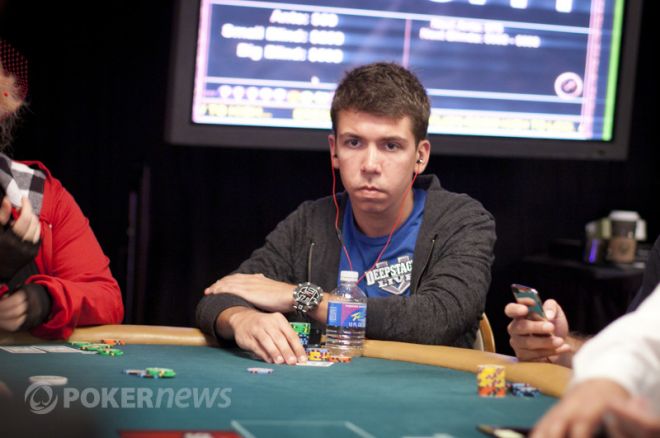 Darryll Fish is a tournament specialist with numerous major cashes in no-limit hold'em and Omaha variations. He's accumulated nearly $1.7 million in live tournament winnings and is a staple on the World Poker Tour circuit. He is the latest guest on the Strategy with Kristy podcast and discusses how to prepare for the World Series of Poker. Fish also gives advice on how to play in the beginning levels of a low buy-in no-limit hold'em event.
Here is a snippet from the interview:
They are entirely different than what people will experience in the other tournaments like the Main Event or even one of the $5,000 events. In the smaller buy-ins, the $1,500 and $1,000, you start out pretty short relative to where you're going to be in a few hours. I think you really have to play a style that allows you to either get a lot of chips early to cruise through the rest of the day and chip up gradually, or bust. Because, if you play a really tight style early, what I've found in my experience is that you run into the 100-200 level without antes and you have a 3,000 or 4,000 chip stack. It's just a really awkward position to be in. You can't really play any poker. You're kind of reduced to playing your hands and reshoving tight ranges because there's no antes. It kind of sucks, but if you can manage to get up to 10,000 or double or triple your stack from the start by that level, then you can really take advantage of the fact that everyone else is in that weird range stack-size wise. So I think it's really optimal to play really aggressive early, try to get chips going, and if you don't, it's OK because there's another event at five [laugh].
Would you take a spot that may not be mathematically correct in a spot where you could win a bunch of chips early?
Absolutely. For instance, let's say I have the nut-flush draw early on. I'm willing to get in 100 big blinds just because not only could you randomly be ahead of someone with a worse draw, but it's just a hand where you're almost always going to be in decent shape. In a tournament, everything depends on stack size. The things you can do after doubling up are so much more profitable and allow you to build your stack so much easier that it's worth taking these smaller gambles that might not, like you said, be mathematically correct. If you happen to win them then it puts you in such a strong position, relatively, that it makes up for the value that you gave up on the spot.
Tune in every week for new episodes of Strategy with Kristy. Feel free to send in questions, ideas or suggestions for the podcast to [email protected] Also remember to follow PokerNews on Twitter for up-to-the-minute news.