Strategy Behind Staking with Faraz Jaka

Kristy Arnett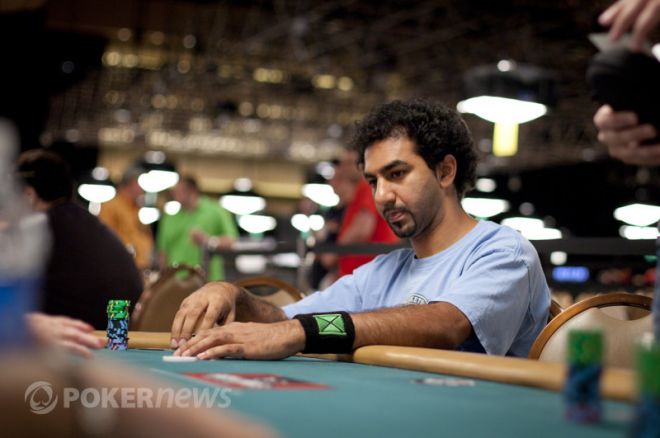 Staking, buying percentages, and backing deals have come to play a major role in tournament poker. Faraz Jaka, who has crushed both online and live tournaments to the tune of $3.8 million in winnings over the span of two years, spoke to PokerNews about the general guidelines of staking.
If someone is putting a player into an event for 100 percent of the buy-in for a one-time deal, what are the standard percentages for payouts?
Usually, for a single tournament, people usually do something like a 70-30 deal. If you're not putting up anything, then you would get 30 percent of the profits. Of course, this can vary based on your experience. If you haven't really made much of a name for yourself or you don't have very many results to show for yourself, you might have to take something more like an 80-20 deal. Players who are really reputable can get an even better deal than 30 percent, especially at the WSOP with the fields being so soft. People are much more willing to play with the numbers a bit into the player's favor.
What about a multi-event package? Are percentages the same?
Yeah, you can put together a package. I just did a five-tournament package, and all the buy-ins total came out to $10,000. First, you have to decide what your markup should be, and I sold mine at a 35 percent markup. The way you would do it is take $10,000, multiply it by 135 percent, and then decide how much of the package you want to sell. Usually people will sell about half, but it's really up to you. One big issue though is that you don't want to sell too much. If you sell all of yourself, people might think you don't have a big enough incentive to play hard if you don't have a decent percentage.
If the player who is staked cashes, how do payouts work? Does the backer get their percentage from the total amount cashed?
This is a good question because I think one of the biggest problems I see with backing relationships is lack of communication. It is very important that from the beginning, you both communicate what you are expecting, and what happens in the event of a cash. If someone bought 10 percent of you, they would get 10 percent of the revenue or whatever the cash is. As far as taxes, the standard is that the player who cashed needs to get the staker's information including their social security number, full name, and address to fill out an official tax form, or give that information to their tax accountant. It's not fair for the person who cashed to have to pay taxes on winnings he didn't receive. All these details needs to be clarified at the beginning.
How do you make these sorts of agreements official?
To make sure a deal is official, usually you want to make sure there is a text message back and forth stating the details and stating confirmation. You can also do it via email or in a forum. That way, there isn't any discrepancy.
What advice would you give for someone who is thinking of being a backer?
Let's say you're backing someone in a long-term staking deal. Some of the things that I think are important are communication and organization. I think a lot of people underestimate those things. They think that just because they are good poker players, they are going to be good backers, but it's a completely different skill set. You really should have excel sheets with all your horses and information. You can't just rely on them to keep track for you. As far as communication goes, you should be coaching as well. If you have a long-term deal with someone, you shouldn't just throw them money and look the other way. Keep in touch with them, and figure out if they are playing well or if they need any sort of advice. Stay in the loop with them. It's kind of like you're being a manager.
Remember, follow us on Twitter for up-to-the-minute news.