Size Your Bets to Earn Maximum Value With Strong Hands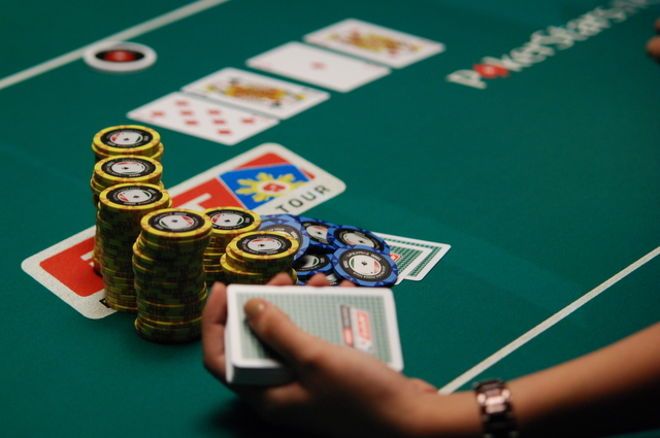 Happy New Year everyone. Today I have another hand to share from the $3,500 buy-in World Poker Tour Borgata Main Event, one that provides us an opportunity to discuss value betting with strong hands.
The hand took place late on Day 2 just as we were approaching the money and began with a loose-aggressive player with 56,000 raising the minimum to 8,000 from the cutoff.
It folded to me in the small blind with a big stack of 278,000 and


. Some players routinely three-bet when playing from the small blind, but in this case I had a tight player on my left in the big blind who I expected to fold a lot if I just called. So I called, the big blind did fold, and the flop came perfectly for me —



to give me a straight.
Should I lead here? If so, how much? Should I check with a plan to check-raise? Or should I check-call and try to get chips in on a later street?
In this case I checked and my opponent did, too, then the

turn meant I no longer had the nuts. That said, I thought this particular opponent would have likely bet his flush draws on the flop, which meant I wasn't too worried about not having the best hand.
From here the hand is all about value betting and finding the right bet sizes to try to win the maximum. Take a look at how things play out and hear my analysis:
Jonathan Little is a professional poker player and author with over $7,000,000 in live tournament earnings. He writes a weekly educational blog and hosts a podcast at JonathanLittlePoker.com. Sign up to learn poker from Jonathan for free at PokerCoaching.com. You can follow him on Twitter @JonathanLittle.