Should Poker Players Be Forced to Dress a Certain Way?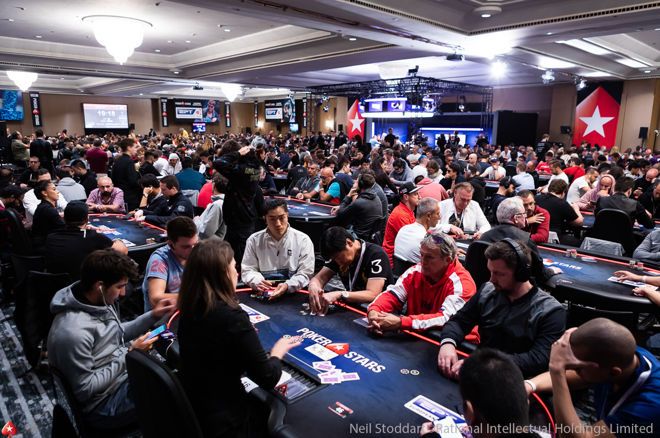 All casinos and poker rooms tend to have dress codes, although for the most part those guidelines tend to be relaxed enough to allow poker players a lot of freedom when it comes to wearing what they want.
That said, in a few contexts — including some televised poker tournaments — more restrictive requirements regarding what players are allowed to wear have been introduced.
For example, the £1,050,000 buy-in Triton Million event in London last month had a few special rules, including some having to do with how the players dressed.
"Players will not be able to cover any part of their body from the neck up," explained the guideline. "This includes, but is not limited to, wearing scarves, funnel neck sweatshirts, turtle neck jumpers, hats/caps."
Exceptions were made for sunglasses and hats that didn't cover the face, although hoodies weren't allowed. Also, "a formal suit" was required for those making the final table, although Bryn Kenney found a creative way to fulfill that requirement.
The Triton Million was, of course, an entirely unique event for a number of reasons. But it did bring to the foreground a few issues such as dress codes for televised events that have been debated before. It's unique "50-50 Pro-to-Rec Model" for filling out the field also had some thinking further about the idea of tournaments where participation is limited and how they might compare to invite-only cash games.
Those were two of the topics Sam Grafton recently addressed when speaking with Sarah Herring at the ongoing European Poker Tour Barcelona series — i.e., similarities between the field-building model at the Triton Million and that employed for high-stakes private games, and the dress code issue.
"I'm a great believer in personal freedom at the poker table," says Grafton when addressing the latter topic. "This is somewhere where people come together from all walks of life with different outlooks, from different poker communities, from different backgrounds, from different countries," he continues.
Ultimately Grafton recommends a "pluralistic approach" to poker tournaments that doesn't impose too many restraints on individuals' choices, including how they dress.
Take a look: