Sam Razavi Analyses Big River Bluff Late in Millionaire Maker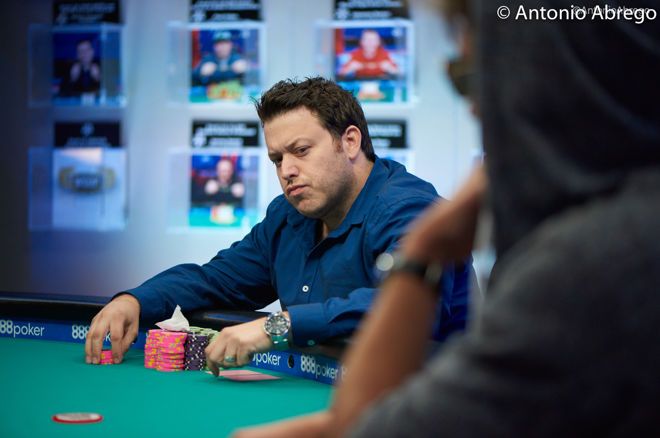 It's a brand new year, and the hosts of The Chip Race podcast have kicked it off with another insightful strategy analysis video. This time hosts Dara O'Kearney and David Lappin are joined by Sam Razavi to analyze an interesting tournament hand in which the U.K. pro made a big river bluff.
Razavi's impressive career tournament résumé includes earning Asian Poker Player of the Year honors on four occasions on his way to picking up nearly $2.46 million in career cashes. His largest payday came last summer at the 2018 World Series of Poker when he finished runner-up from the 7,361-entry field in the Millionaire Maker, winning $724,756 for that achievement.
In the video below, Razavi helps analyze a hand he played during that deep Milly Maker run, one taking place on Day 3 when that huge field had been whittled down to around 25 players.
They had reached the 25,000/50,000/5,000 level and with a stack of about 1 million (20 big blinds), Razavi opened from the cutoff with a min-raise to 100,000 holding


. The big blind called, and the flop fell



. The big blind checked, Razavi continued for 155,000 into a pot of 265,000, and his opponent called.
On such a hard-to-hit flop, O'Kearney recommends always continuation betting in this spot, although suggests Razavi might have bet smaller and the pair have an interesting conversation about the merits of doing so.
The turn brought the

and both players checked, the "least controversial street" says Lappin as all generally agree Razavi's check behind is warranted.
The

river then presented an interesting spot for Razavi after his opponent checked again, and he chose to make a large bluff, betting 475,000 (more than half his stack) into the 575,000 pot.
The group offer a variety of viewpoints about that decision as well, including noting how the river king especially hits Razavi's range. Take a look and listen to the discussion, and see how things turned out for Razavi in the hand:
The Chip Race is a weekly podcast sponsored by Unibet Poker, and can be heard on iTunes and anywhere else you listen to podcasts. Follow David Lappin on Twitter @dklappin, Dara O'Kearney @daraokearney, and Sam Razavi @Sam_Razavi.