Road to the 2016 WSOP: Working Day and Night, Playing at Dusk Till Dawn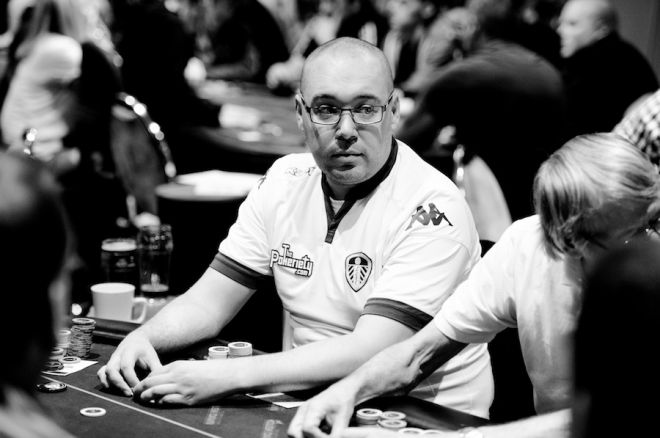 PokerNews Strategy contributor Matthew Pitt continues his series chronicling his 300-day journey toward building a bankroll to play at the 2016 World Series of Poker in Las Vegas.
Forgive me Father, for I have sinned. It's been 23 days since my last challenge update, but I'm here now and although recent results do not make great reading, this will not be a bad beat post because there are a lot of positives to take from the recent poor run.
As has been the case since deciding to embark on this challenge, my lack of volume continues to be a problem. Since last checking in, I have only played an additional 64 online tournaments and 243 cash game hands, although I did step into the live arena.
Let's start with an update from my online poker exploits (or lack thereof).
My available playing time was eaten into by two live reporting gigs. First came a trip to the home of PokerStars, the Isle of Man, for the United Kingdom Ireland Poker Tour festival that took place there. When you consider the travel, the 12-14 hour work days, and extra time spent preparing articles that I wouldn't have time to do while reporting, eight full days were removed from my playing schedule.
Secondly, this weekend I was at Dusk Till Dawn both playing (more on that later) and working. The latter each day removed a huge block from 12 noon to 3 a.m. from my available grinding time, then a lack of sleep on the final day essentially wrote off any possibility of playing the following day due to needing several strong coffees just to function.
Enough of the excuses, though, because even despite these things getting in the way, 60-plus tournaments and not even 250 cash game hands over 12 actual available days is a recipe for failure because it's not anywhere near enough volume to overcome variance.
Speaking of which, I feel that Lady Luck isn't shining down on me right now, although that said, she's not being overly nasty either. Nothing that would be considered too cruel, anyway. I did manage to pure bubble four tournaments, which obviously doesn't help matters, but most of those were standard spots where I ran into hands the villains should rarely have had.
Live tournament action
As mentioned, I played a live tournament last weekend, only the 12th I've ever played (my lack of volume follows me into the live arena!). It was the UK Team Challenge, a fun tournament for which my three teammates and I qualified at partypoker over August and September.
Overall it went well and I was happy with my play. My exit hand was a little harsh and had that gone my way then this could have possibly been a brag post.
In the hand the blinds were 3,000/6,000 with a 500 ante, and I opened to 12,000 from early position with


to 12,000. Sylvia Hewitt was two seats to my left, and she reraised to 35,000. She had been three-betting relentlessly and running extremely well. The action folded back around to me and I called.
The flop fell



. I checked, Sylvia bet 65,000, and I jammed for 210,000 with my two pair. Sylvia called with


, and I was a 61.21% favorite to double and survive. However, the

turn and

river gave Sylvia an unlikely flush, and I was eliminated.
After considering playing some cash games, I settled on watching the rugby over a few pints of Guinness instead.
With my having busted on Day 1, I was roped into working on Day 2 and it was here that my severe lack of online volume became even more apparent to me. I saw a young lad playing several tables of partypoker on his laptop so decided to do a search for his username. I found he'd played 1,100 MTTs on partypoker alone during 2015 and it appears that he plays on at least two other sites as well.
Compare that to my lifetime total online MTT count of 1,352 (discounting several thousand 45-man and 180-man MTT/SNGs) and you can see where I am going severely wrong. I keep saying it and failing to act, but I have to start playing more, otherwise I'm only going to have myself to blame when this challenge runs out of steam and I'm left looking like a big fish.
On a more positive note, something popped up on my Facebook timeline this week that spurred me on to grind more. It was a photo I'd uploaded three years ago that showed me winning a $30,000 guaranteed tournament on the old Betfair Poker site that netted me my largest ever score of $5,400 (see right).
I remember back then that my goal for the next year was to enjoy a five-figure score. Now would be the ideal time to secure one of those!
Let's review where things stand at present, challenge-wise:
Tournaments played: 284
Total buy-ins (including rebuys & add-ons): $3,251.80
Average buy-in: $11.45
Cashes: 52
ITM: 18.31%
Final tables: 11
Wins: 6
ROI: 9.49%
Net Winnings: $289.35
Cash game hands have increased slightly from 2,285 to 2,527 with a minor dent being made into the losses suffered at the beginning of this challenge. When everything is tallied up, my net profit to date with 230 days remaining stands at a rather pitiful $184.51, meaning I need to win $9,815.49.
It seems a long shot, but even at my current ROI (which isn't accurate due to the sample size) and average buy-in, this is doable by putting in a lot of volume. Guess I better start doing that then.
Get all the latest PokerNews updates on your social media outlets. Follow us on Twitter and find us on both Facebook and Google+!