PokerStars Ambassadors Give Us Their Helpful SCOOP Advice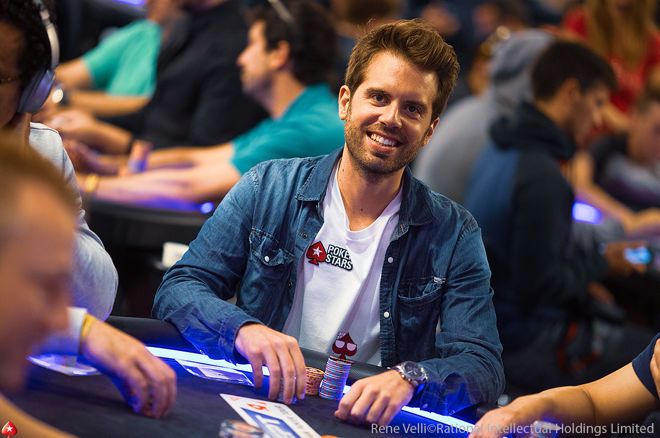 Everyone wants to perform at their best, especially towards the business end of a major online poker festival such as the Spring Championship of Online Poker (SCOOP) over on PokerStars.
That's why we're on hand with the helpful advice of two PokerStars Ambassadors, in order for you to be well-prepared ahead of the final SCOOP Sunday this weekend.
Check Out the Latest SCOOP Events
Head to the PokerStars client to see the full SCOOP schedule
SCOOP Memories
Georgina "GJReggie" James is one of the newest PokerStars Ambassadors, and she remembers making her first SCOOP Day 2.
"It was late on a Sunday night and I remember I had work the next day!" said James. "I remember getting up nice and early to make sure I could get all my work done before jumping online to stream the Day 2. I didn't have many chips and didn't last much longer in the tournament but the excitement in the stream when was unforgettable.
"I'd like to think I've improved my game since then, and am better at planning and preparing a schedule for a tournament series like this."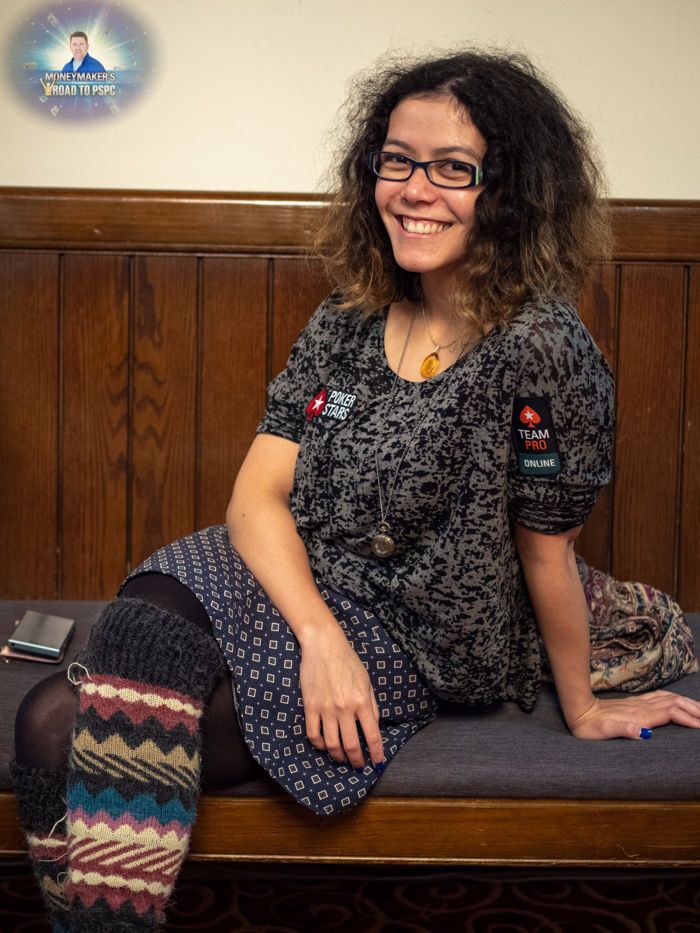 Colillas on the Importance of Goal Setting
2019 PokerStars Players
Championship winner Ramon Colillassays that he has been setting himself goals in order to keep him motivated.
"I am always looking to improve myself and to be competitive," said Colillas. "I wish I could win some High SCOOP, although I know it is difficult. Anyway, hopefully do some deep run, but making the top 20 would not be bad either."
---
---
Check out the Satellites
Although usually just playing the low buy-in events, James says that this year she has been making a real effort to try and satellite into the medium events in order to play and cash as many of them as possible.
"So far, I've only managed one $215 buy-in tournament but hopefully there's more to come. I won't be playing too much overall as I'll be focusing on providing commentary and content on the PokerStars Twitch channel covering the high buying SCOOP FTs alongside Nick, Pye, James and Joe."
The Big One
The entire festival is gearing up to the Main Event, with a whopping $13,500,000 guarantee across the three levels of buy-in. Colillas says that he would encourage all players to try and play it, regardless of their level.
"There are three different buy-ins, many satellites and in the end it is a tournament with a good structure where the player's ability has more importance."
On the other hand, James has picked out the Phase tournaments which can be great value, with the low version starting at just $2.20.
"A lot of the time you will have made the money when you make it to Phase 2 as well; with $200K guaranteed it'll be a fun one. Otherwise events like the mini thrill and other bounty tournaments can be great for sateliting into since its a KO event; there's the potential to make more than your money back by knocking a few people out!"
---
---
Dealing with Setbacks
Colillas says that player setbacks are part of the game and that you just have to live with them.
"You cannot afford to have multiple tournaments open and because of some unfortunate action in one of them, play poorly the ones you have left. Many beginner players focus on improving their poker at a technical level and I think it is equally or more important to work psychologically on your game, I personally take great care of that aspect."
The breaks are important, says James, and players should not be dissuaded from going outside to take a moment in the fresh air.
"I like to think I'm quite good at not dwelling on previous hands whilst I'm playing and live on stream, the camera and audience kinda help you not to get too rattled. I know I do get nervous sometimes though or just need a minute to myself, so I try to make the most of the breaks you get.
"I sometimes like to take a step out for some fresh air, close my eyes and take a few deep breaths before refocusing and getting back to the game."