PokerSimple: Episode 5 - Folding Pocket Jacks Before the Flop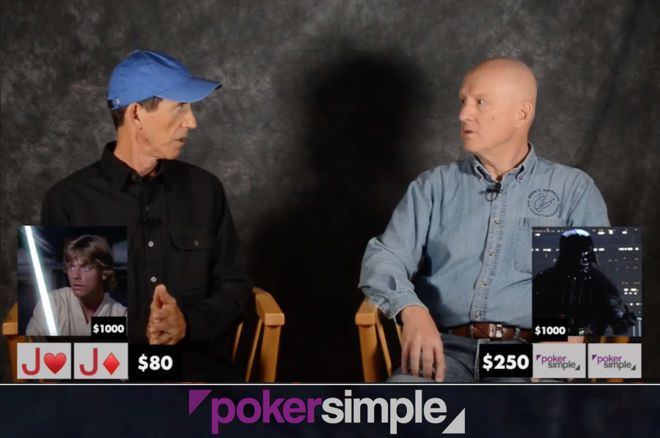 A solid player opens for $20. You make it $80 with pocket jacks. You know that he knows that you have a narrow three-betting range. And now he four-bets you. He makes it $250. The stacks are $1,000.
What should you do? And why? Even deeper: Upon what parameters should your decision be based?
In this week's installment of PokerSimple, the hosts take a deep dive into the murky waters of when and why to lay down those jacks.
| | |
| --- | --- |
| 0:57 | Folding to 4-Bets |
| 2:48 | Facing Two Raisers |
| 3:48 | When to Set-Mine with Pocket Jacks |
| 7:00 | If It's Wrong to Fold, It's Not Wrong by Much |
| 8:14 | How to Make the Fold |
Through their books and coaching, poker lifers Lee Jones and Tommy Angelo make the world a better place for cash-game fanatics. Learn more here: tommyangelo.com and leejones.com.