Poker Strategy: Reading Your Opponent's Play - Part 3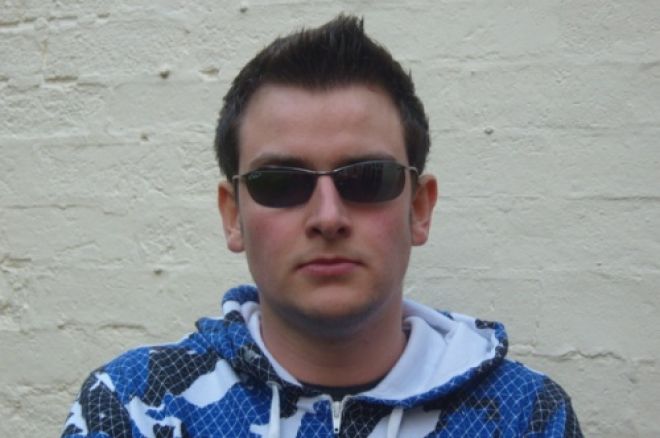 Last time we began a list of typical scenarios after the flop where you may be able to read your opponent's play. Though you can never be sure about these reads, here are some more scenarios where you opponent may throw out a big clue to you:
1) Making a good call
Let's go back to the kind of example we had before; once again you hold pocket jacks. Your opponent has position on you (i.e. he acts after you), and the board comes





. This is similar to previously, but this time the possible flush draw on the flop misses on the turn and river. Your opponent has called your bet on the flop, you have both checked the turn, and he bets big when you check on the river. What do you do?
Here, you should call with some kind of confidence. Your opponent has called on the flop, and let's generalise to say he either has a queen or overpair, three sevens, or a flush draw. The crucial piece of information is that when you check on the turn, he checks behind you. With a queen or an overpair, most players would now believe that they have the stronger hand and bet. With three sevens, many players would bet in order to build a pot. In stead, the check followed by a big bet on the end fits exactly with a busted flush draw.
Watch out for this sequence from your opponent of call, check, bet; it will very often be a bluff.
2) Picking out the strong hand
If your opponent has called your raise before the flop, here is a particular play to look out for which is very typical of a strong hand; Your opponent calls your bet on the flop, the turn is a reasonably blank card, and now he check-raises your second bet. This is a very strong play, and is very typical of how many players would play a flopped set. The idea behind our opponent's play is that by delaying the raise, we may have committed ourselves all the way into the pot after he has trapped us into betting twice. A good player is aware of this, and has the discipline to throw away a strong hand if he judges it to be right.
Let's say you hold KQ, on the turn the board comes




, and your opponent makes this check-raise play. The turn should not have changed the situation, and so your opponent is saying his flopped hand is big enough to make this strong play. Unless you think your opponent may be bluffing, his play is saying that he has KQ beat. Do not be surprised to see a set of eights or sevens.
Now you hold AA, the board comes




, and your opponent makes the same strong play of waiting till the turn to check-raise. This is one of the small number of situations where a good player would think about throwing away aces. It is painful to do so, but be aware that your opponent has made the strongest possible play. If he bets or check-raises on the flop, he may be playing a fairly strong hand like AJ or kings, If he bets out on the turn, he is showing some uncertainty about the hand. The fact that he can afford to wait for you to bet the turn means that his hand is likely to be as strong as a flopped two pair, set or straight, and he has aces beat.
3) Sniffing uncertainty from your opponent's actions
Again, we are dealing with the kind of scenario where we have raised, and our opponent has called before the flop. If our opponent is first to speak and leads out (bets into you) on the flop, he is unlikely to have a very strong hand. This is again a generalisation, as some opponents can get tricky and bet out with a hand as strong as a set. Very often, though, your opponent will have missed the flop and be making an outright bluff, or will be trying to find out whether a marginal hand like second pair, or top pair with a low kicker, is good.
If the turn is a blank card (like in our example of




), a lead out on the turn is likely to fall into this same less powerful category.
4) Knowing when you have been outdrawn
If, however, the turn may well have changed the situation, then you should credit your opponent's hand with strength. The logic that your opponent was able to only call the flop and now can bet the turn means that his hand has just improved. A made flush or straight is the most likely conclusion, but this is another a typical example:
You hold pocket queens, and the board comes in order




. Your opponent calls on the flop, and leads out with a decent bet on the turn. The best conclusion for you to draw is that the ace has improved your opponent's hand beyond yours. He may have got lucky after calling with AK high, or he may well be playing two pair. If you had one guess at your opponent's hand, it would be that he is holding Ace Eight. This hand is the only one that fits exactly with the action- a call with the middle pair on the board, and now a bet out with two pair.
5) Seeing the bluff
Let's reverse the positions, so that we have flat-called before the flop, and our opponent, the raiser, continues to bet. Look out for a sequence often called the bet, check, bet; it often means your opponent is bluffing.
For example, you call a raise with


, and see a flop of



, on which your opponent bets the size of the pot. You correctly assume that you may be ahead now, or at least have outs to catch up you are behind. You call. The turn is the 3 of diamonds; you check, and your opponent checks behind. The river is similarly harmless, a 3 of hearts, and the board reads





. You check, and your opponent surprises you with another big bet…..
You should confidently call, as your opponent does not have a good claim to a hand. The key is that he has checked behind on the turn. If he had the strong hand (like AK, KQ or AA) that he is now claiming to have, he would surely have bet, both for value and because he may believe that he has to stop you drawing to a flush.
Ed note: Stuart Rutter is a regular on the EPT circuit and the sponsored professional at 32Red Poker - join today for a $500 bonus when you deposit