Poker and Sports Psychology Part 3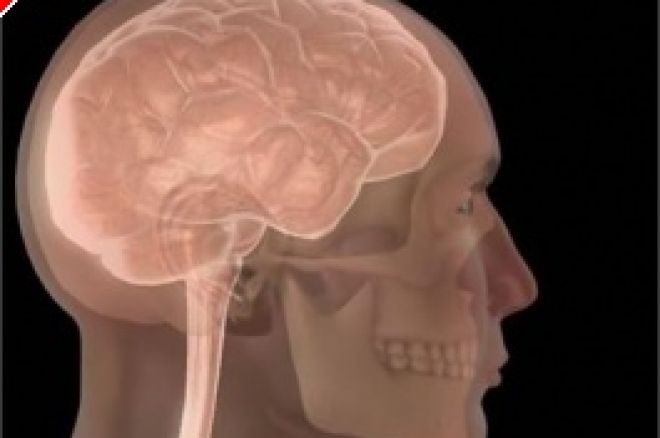 Barry Carter has been finding out whether sports psychology expert Jared Tendler can really help his game. If you need to catch up you can read Part One here and Part Two here
Last time mental game coach Jared Tendler blew my mind by telling me that for the last few years I have been chasing something I didn't necessarily want as a poker player, that I only really yearned for a big tournament win because I reported on so many tournaments, I thought that's what I wanted. So now it was time to decide what I did want.
Looking back on it, if I think of who I truly admire in poker, very few I respect for how they play the game. Julian Thew is someone I respect a lot, but this is mainly because of his attitude towards the game and how humble he is despite his huge success. I really admire Brian Townsend, not because of his nosebleed cash prowess but simply how much work he puts into improving his game which is evident on his blog. Jesse May is someone I really look up to too, and he isn't really much of a player by his own admission, but I love his enthusiasm and passion for the game and respect his opinion, likewise I really look up to Tony 'Tikay' Kendall for the work he does for and the standing he has in the poker community, even though I don't think I have ever agreed with his hand analysis on Sky Poker.
It seems I admire players who have more than their fair share of humility, grounding and a hard work ethos. It's really funny because pure poker ability, although many of these guys have it, isn't there at all in my list. Someone with a god given talent to look into a man's soul and own them at the poker table doesn't even come close. As good as they are, Phil Ivey and Daniel Negreanu don't even get a look in. It also seems quite evident that I probably never want to find myself in the situation where poker is my only form of income, because many of the people I admire I do so because of the job they do rather than how they play.
It's amazing how you can know so many things about yourself, yet be completely oblivious to their relevance until you say it out loud. I really admired all these people I viewed as hard working and humble, yet until recently I wasn't putting this hard work ethos into practice myself at the tables. I have always been good at 'blagging' things in life and all you need is a few lucky results in poker to 'blag' your way along as a player. My recent run of bad luck created my fear of taking risks, and Jared and I surmised that my fear of taking risks was not so much a fear of bad luck, but in fact a fear of exposing myself and admitting that I am not the player I want to be.
"What's the worst thing you could imagine happen as a result of a bad beat playing poker?" Jared asked me.
My actual worst fear, would be that somehow, by losing a big pot, I would get laughed at by the poker community. That somehow I would be judged and victimized because of the outcome of one single month, session or hand. Because I and my writing are quite well known in UK poker circles, I guess I have an unrealistic expectation that I should be winning more than my fair share of hands. It's a ludicrous exaggerated fear, it reminds me of all those instances where you are trying to muster up the courage to speak to a girl you like and imagine a whole host of unrealistic reactions to your advances, which only ever actually happen at the beginning of a high school teen romcom.
Being a poker journalist doesn't help this distorted view of yourself as a player. I regularly talk to high stakes players for my work and the conversation usually goes along the lines of "He raised $20,000, then I raised $60,000 with my gutshot" and it's hard to add to conversations like that with your mid stakes musings of the time you reraised someone $178 in a similar sort of hand. It reminds one of a young primary school boy trying to look cool and hang with the older secondary school kids.
I took some time away from the tables to start thinking about what I really want from poker and life in general, and unsurprisingly that big tournament win was nowhere to be seen. It was all really simple, attainable and (compared to many poker players) humble stuff. I have two monetary goals, for the end of next year and end of 2014, I want a new car (Anything better than the current granny wagon will do), I want to always be my own boss (Note: Pokernews are indeed my bosses and long may it continue, what I actually mean is I always want to have a flexible job I can do in my own time) and other than that I just want to get a good reputation in the community for being honest and hard working. I have no desire to make a million or win bracelets, simply plenty of security so I can do the job I love without worry.
Once you have these goals in place, the world seems like a much bigger place and you feel like you are building towards something. Within my goals, there are lots of micro goals that I keep progressing to get closer to where I want to be. Taking a bad beat for $250 doesn't really have the same impact anymore, not when you realize that it's a mere drop in the ocean compared to the figure you are working towards (Unless your goal in life is to win $250).
Life was peachy, I was feeling great about poker and really felt like I was on the towards something special, nothing could get in my way…..or could it?
Join us next week to find out about how Barry falls off the wagon big time!