Playing Ace-King for Big Pots in Tournaments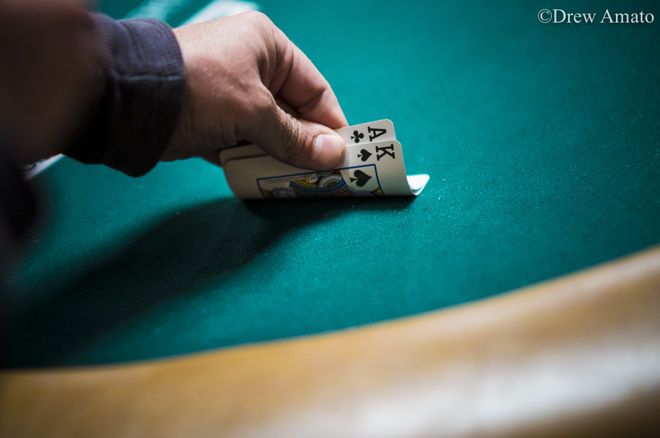 Here's a fun poker hand I played in a $3,500 buy-in no-limit hold'em tournament in which I picked up a premium starting hand and was forced to decide preflop whether or not to play a huge pot versus two opponents.
The blinds were 200/400 with a 50 ante when I was dealt


in the hijack seat. With about 50,000 to start the hand, I opened for 1,100, then a good loose-aggressive player in the cutoff with about 25,000 to start reraised to 2,800.
In the video below I talk a little about what I would have done if it had folded back to me, discussing the pros and cons of calling, four-betting, or shoving here. However, it didn't fold back to me, as the player in the big blind reraised all in for just under 18,000.
At this point if I were to continue for any amount, I would essentially be playing for all the money, so the question becomes whether to continue or fold. Take a look and listen to my analysis of the situation and see what I ended up doing:
This is a difficult spot, but in general, ace-king suited is a bit too strong to fold. You have to be willing to take risks in order to accumulate chips in a poker tournament. If you consistently fold in these situations, you will find that your stack slowly gets ground down, making it difficult for you to make deep runs and win tournaments. Sometimes you have to gamble!
Jonathan Little is a professional poker player and author with over $6,700,000 in live tournament earnings. He writes a weekly educational blog and hosts a podcast at JonathanLittlePoker.com. You can follow him on Twitter @JonathanLittle.