Learn.PokerNews Weekly: Survive Large Field Tourneys, Short Stacks, and Trouble Hands

Martin Harris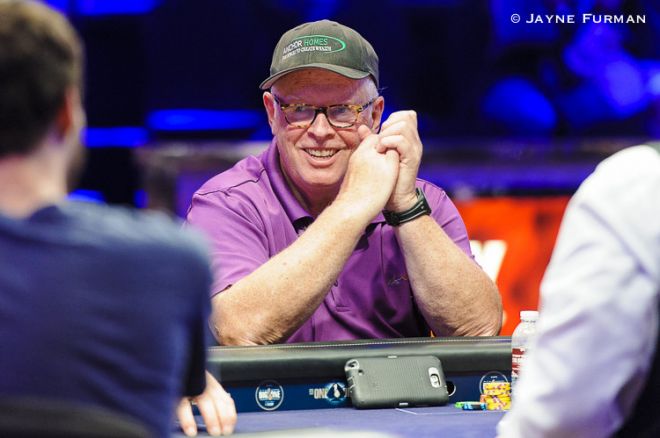 Every week new articles containing strategy advice, features, interviews, and more appear at Learn.PokerNews, including articles targeting both novice poker players and those with more experience.
New items from Learn.Pokernews' many contributors are posted regularly, and each Sunday the Learn.PokerNews Weekly focuses on a couple of the more popular articles from the previous week while also sharing a "call back" to an earlier item you might have missed.
This week several new strategy pieces were posted on Learn, including one specifically aimed toward helping those who might be playing in the MicroMillions 8 series on PokerStars. The MM 8 Main Event happens today at 2:30 p.m. ET, by the way, a $22 buy-in tournament with a $1 million guaranteed prize pool.
Another article from this week offered tips for playing a short stack in tournaments, a crucial part of tourney play. And we point back to an earlier piece sharing strategy regarding so-called "trouble hands" in no-limit hold'em.
Thriving Among Thousands in Online Tourneys
The MicroMillions 8 series features tournaments that attract thousands of players. Indeed, if previous MicroMillions Main Events are any indication, today's Main Event may well draw more than 60,000.
That's an extreme example of a large-field event, but lots of online tourneys — especially those with lower buy-ins — can build huge fields that require special strategies in order to succeed.
Matthew Pitt — who has a few nice scores under his belt in such events — offers a few specific pointers that he has learned from his experience with these lengthy, big field events online.
Shore Up Your Short-Stacked Strategy
"In my opinion, short-stacked play is the most important aspect of tournament poker."
So says Carlos Welch in his recent article focusing in detail on short-stacked strategy in tournaments. In his experience he sees players often misplaying their stacks after falling down into the sub-25 big blind range, and he has compiled a list of mistakes that short-stacked players frequently make that prevent them from being successful tourney players.
Blinding off — that is, letting your stack get so low that even if you double up it is no longer of much consequence to you — might seem the most obvious mistake to make with a short stack. But Carlos has identified several others and explains them helpfully.
Poker Starts With "P" and That Rhymes with "T" and That Stands for Trouble
Depending on the situation, each of the 169 different starting hands in no-limit hold'em can be either easy or difficult to play. But some starting hands tend to present more problems than others — so-called "trouble hands" like


or


that might look good but often can get players into some uncomfortable spots.
Neil Gibson collects different advice from several elite players — including Dan Harrington (who also taught us all a lot about short-stacked play in his Harrington on Hold'em series) — regarding how to play these difficult hands.
Get all the latest PokerNews updates on your social media outlets. Follow us on Twitter and find us on both Facebook and Google+!