Learn.PokerNews Weekly: Get Help With Hand Reading and More

Martin Harris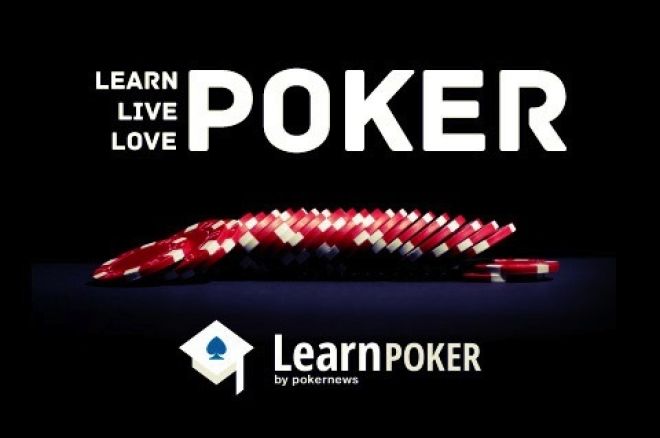 Learn.PokerNews presents strategy advice for poker players of all levels, plus additional features, player interviews, and other items of interest to the entire poker community.
Among the site's contributors are several poker authors, including Tommy Angelo, author of Elements of Poker and A Rubber Band Story and Other Poker Tales and coach to a number of top-performing pros, Reading Poker Tells author Zach Elwood whose book provides excellent help for live game players, and Dr. Tricia Cardner whose Positive Poker (written with Jonathan Little) has earned acclaim for its advice to players looking to improve their mental game.
Other Learn writers include co-hosts of the popular Thinking Poker podcast Nate Meyvis and Andrew Brokos, Robert Woolley (a.k.a. the "Poker Grump"), and Michelle Orpe. PokerNews regs Chad Holloway, Rich Ryan, Matthew Pitt, and others are also known to contribute from time to time, sharing stories of their own play and what they've witnessed while travelling the tournament circuit.
Today we introduce the Learn.PokerNews Weekly in which we will be highlighting recent items on Learn as well as pointing back to earlier articles and series you might have missed.
An Epic Hand from an Epic Heads-Up Battle
We were all mesmerized last weekend by that stirring conclusion to Season 10 of the European Poker Tour in which the EPT10 Grand Final €10,600 Main Event ended with a record-setting heads-up duel between U.K. pro Jack Salter and the Italian Antonio Buonanno. The pair played an incredible 237 hands before Buonanno finally prevailed, their match lasting until after dawn in Monaco.
From that lengthy duel Thinking Poker co-host Nate Meyvis identified one hand in particular that proved a turning point of sorts in the match and from it drew a series of useful observations and lessons regarding heads-up play. Check out his analysis of Hand #251 from the EPT10 Grand Final Main Event final table:
#PlaywithJake and Learn About Hand Ranges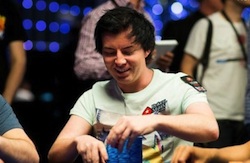 This week we also had fun following Team PokerStars Pro Jake Cody's Twitter account where he frequently challenges his followers with a hand-reading game he calls "#PlaywithJake."
Cody is in Nottingham currently at the famed Dusk Till Dawn poker club where the PokerStars UKIPT has landed. As he often does, Cody has been finding interesting hands he's played to share with his followers, explaining all of the action and then inviting them to guess exactly what his two hole cards were. As an added incentive to play along, Cody offers a small percentage of his winnings in the tournament to the person responding first with the correct answer.
Besides being a fun challenge to try to guess Cody's hand, the game also readily illustrates the idea of putting players on a "range" of hands, with the collective responses of his followers often helping show that very exercise. Read more about it here:
Learn.PokerNews Call Back: "Getting Started With Hand Reading"
Speaking of putting opponents on ranges, not long ago Meyvis's co-host Andrew Brokos provided a great introduction to doing just that in his two-part series for Learn titled "Getting Started With Hand Reading."
In the first part, Brokos introduces the concept and presents a sample hand involving raising from early position with


then watching several players call behind. From there the hand proceeds to the flop, with further action providing additional clues regarding how to narrow down opponents' ranges.
Then in Part 2, Brokos carries the hand further while also identifying other factors to consider while pursuing one's analysis of such a situation, ultimately providing an clear and thorough explanation of what it means both to put an opponent on a range of hands and to act accordingly. Read and learn:
Meanwhile, for a rundown of other highlights from the past week at Learn.PokerNews, check out "The Sunday Review."
Get all the latest PokerNews updates on your social media outlets. Follow us on Twitter and find us on both Facebook and Google+!