Learn.PokerNews Weekly: Devising a Plan for Playing Ace-King

Martin Harris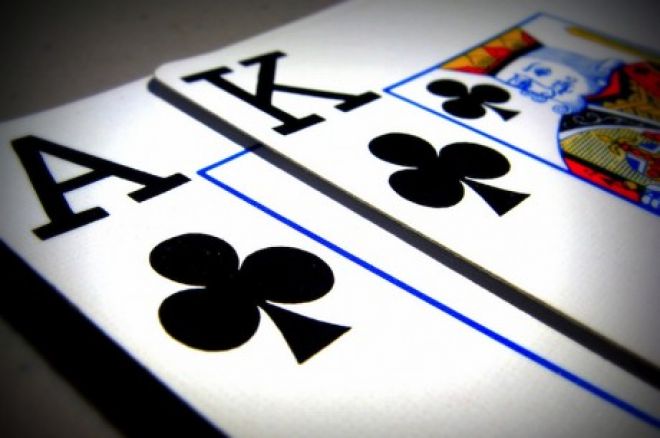 Each week Learn.PokerNews provides strategy articles and other features for both new poker players and those with more experience. The advice covers both cash games and tournaments, and both live and online play.
The Learn.PokerNews Weekly highlights recently-posted items on Learn while also pointing back to earlier pieces you might have missed.
This week we pass along an article focusing on how to respond when making mistakes at the table, another highlighting the importance of avoiding "soft play," and a third offering a useful "planning exercise" that can be performed at the tables in order to help focus one's decision-making going forward.
So You've Made a Mistake... Now What?
As Learn contributor Robert Woolley points out in an article from this week, whether you're a brand new player or a seasoned veteran, everyone makes mistakes at the poker table. Even Phil Ivey once famously folded the winning hand during the late stages of the World Series of Poker Main Event, proving that such lapses happen to the very best of us.
How one handles such mistakes goes a long way toward defining what kind of poker player a person can be while also helping to define one's prospects for poker success. In his article, Robert recalls mistakes he's made and witnessed at the poker tables, contrasting three different ways of dealing with them afterwards in order to draw a well presented lesson recommending the best response to have.
A Controversial Heads-Up Play on the Diamond
This week Major League Baseball staged its annual All-Star Game in which the best players from the American and National Leagues compete. While the game is primarily an exhibition, there is something on the line as the winner determines which league's representative will enjoy home field advantage for that other World Series that will be happening this fall — not the WSOP, but baseball's.
There was a much-debated incident of possible "soft play" at the beginning of the game involving St. Louis Cardinals pitcher Adam Wainwright perhaps not trying his best when pitching against New York Yankees' infielder Derek Jeter. The story recalls the importance of not "taking it easy" on one's opponents at the poker table, where the potential for soft play can come up much more often.
Learn.PokerNews Call Back: Thinking About Big Slick
Nate Meyvis of the Thinking Poker Podcast has provided several useful articles over at Learn covering a variety of ways for readers to improve their games. For example, one article from a few months back saw Nate suggesting a "planning exercise" that can be performed at the tables when not involved in a hand that can have numerous positive effects — the most important being to heighten your concentration regarding what others at the table are doing.
Nate suggests thinking about how you might play the next hand should you be dealt


, a "premium" hand you know you'll want to play but for which situations often dictate differing approaches. He does a great job carrying the reader through the process of such a thought experiment, pointing out the benefits that can result.
"Ace King of Clubs," Jim Lynch, Creative Commons Attribution-NonCommercial-NoDerivs 2.0 Generic
Get all the latest PokerNews updates on your social media outlets. Follow us on Twitter and find us on both Facebook and Google+!