Learn.PokerNews Weekly: Bubble Strategy, Being Smart with Big Slick, and Life with Liv

Martin Harris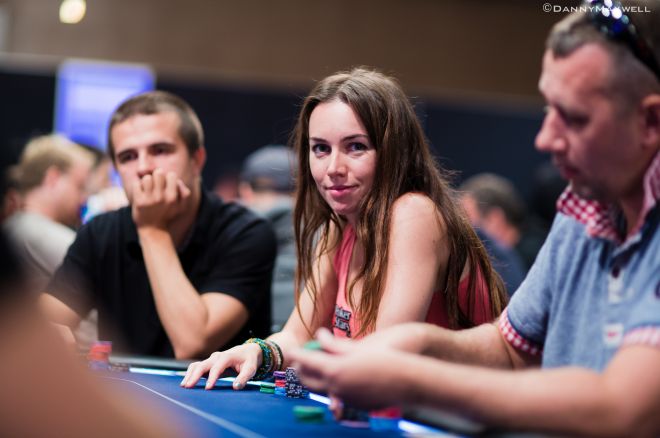 Every week Learn.PokerNews offers strategy advice and more for players of all skill levels, including "nuts-and-bolts"-type playing tips as well as features and interviews from Learn.PokerNews' many contributors.
With new items appearing regularly, there is always something new to find on Learn. The Learn.PokerNews Weekly draws your attention to some of the more popular pieces from the previous week while also pointing back to earlier Learn articles you might have missed.
This week we are highlighting a couple of strategy pieces focused on tournament play. With the bubble bursting this week at the European Poker Tour Barcelona Main Event, we share advice about how to take advantage of other players' timidity when a tourney edges close to the money. A second strategy piece focuses on the tendency of some tourney players to overplay


. And we point as well to an interview from a short while back with a former EPT Main Event champion.
Pressure Poker: A Lesson in Bubble Play
You often hear pros talk about "abusing the bubble" in tournaments, noting how some players' fears of missing the cash can offer great opportunities for chip accumulation for those willing to be more bold with their play during this crucial tourney phase.
Josh Cahlik this week discussed an interesting situation in a tournament he played where he found himself with a big stack only a few spots shy of the bubble bursting. A blind-vs.-blind hand arose between himself and a shorter-stacked player to his left, one that well illustrated the importance of recognizing how the approaching bubble can be incorporated into one's decision-making.
Ace-King Doesn't Have to Mean All In
Aaron Hendrix was part of the PokerNews team covering the 2014 World Series of Poker this summer, and he witnessed a phenomenon there that many of us have grown accustomed to seeing when covering WSOP events as well as other tournament series.
Perhaps you have encountered something similar in your play, namely, the tendency for players to become unreasonably eager to commit deep stacks before the flop with


, especially during the early and middle stages of a tournament when doing so isn't necessarily the "automatic" play some seem to believe.
Aaron does a good job explaining how alternatives to shoving all in do sometimes exist when playing "Big Slick" in tourneys, including sharing the example of a much-discussed hand Phil Ivey played against David "Doc" Sands in the $1,000,000 Big One for One Drop that showed a more conservative approach with


.
Learn.PokerNews Call Back: Being Boeree
Among the many regular features on Learn.PokerNews are interviews with top pros, among them Michelle Orpe's popular "Orpe's Top Ten" series in which she sits down with some of the game's biggest names.
Michelle spoke with Team PokerStars Pro Liv Boeree a while back for the series, asking the EPT6 Sanremo Main Event champion about how she got started with poker as well as soliciting her advice for new players. Boeree's answers cover a wide range of topics and personalities, with both Leonardo da Vinci and Matt Damon earning mentions.
Get all the latest PokerNews updates on your social media outlets. Follow us on Twitter and find us on both Facebook and Google+!