Looking Back: Kenny Hallaert Revisits Decision in November Nine Hand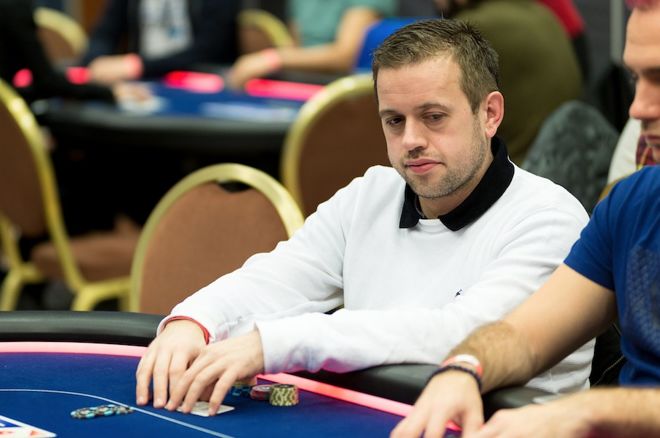 Sometimes hands — and decisions you make in them — just stick with you. Especially in those cases where we think we might have decided differently.
Recently Kenny Hallaert shared his thoughts with PokerNews regarding such a hand, one he played a couple of months before at the 2016 World Series of Poker Main Event final table.
The hand came relatively early on the first night of the November Nine when all nine players — sole survivors from the 6,737-player field — were still alive and with hopes of winning the title and $8 million-plus first prize.
They'd just moved into Level 36 (300,000/600,000/100,000) when Hallaert raised to 1.5 million from the cutoff holding


and Vojtech Ruzicka defended his big blind with a call after being dealt


.
Hallaert began the hand with about 47 million (third in chips) while Ruzicka had just over 28 million to start (in sixth position).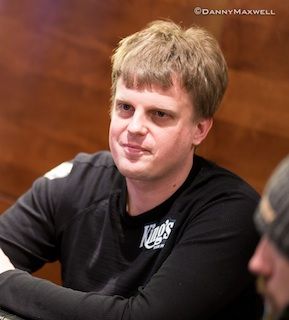 The flop came



. As Hallaert notes in the video below, that gave him a gutshot straight draw, backdoor flush draw, and a couple of overs. After Ruzicka checked, Hallaert bet 1.6 million (about a third of the pot), and Ruzicka — with an open-ender and backdoor flush draw himself — called.
The pot was 7.4 million when the turn brought the

— an interesting card, says Hallaert. "We both feel very strong, although nobody has a pair yet," he says.
Watching Ruzicka check, Hallaert then chose to bet 5.3 million — a decision he now second-guesses. Ruzicka studied for a while, then check-raised all in with the just over 25 million he had behind.
Looking back at the broadcast, Hallaert folded his hand rather quickly, and after that pot both he and Ruzicka were right around 38 million (tied for fourth). Hallaert ultimately would finish sixth for $1,464,258, while Ruzicka would last to take fifth and win $1,935,288.
"That was a mistake I kind of regret," said Ruzicka, referring to his turn bet. "Although it didn't cost me that much, it was kind of an important hand in retrospect for me at the final table," notes Hallaert while crediting Ruzicka for making a strong move.
Listen to Hallaert's analysis of the hand as well as his thoughts about how to make the most of it when looking back on hands and spotting those decisions we might have made differently.