Kahle Burns Passes Test With Big Fold Against Sam Trickett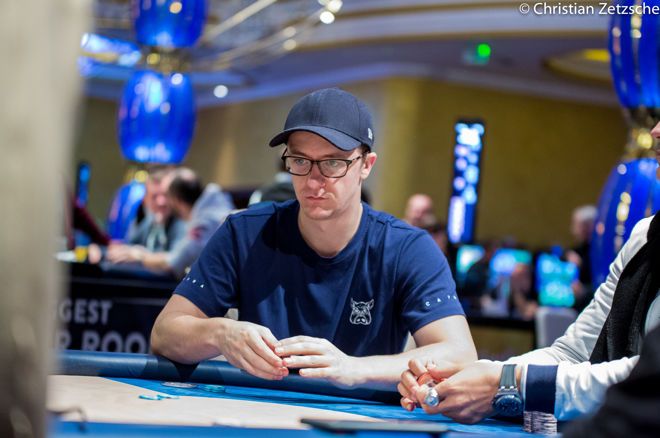 Perhaps lost amid the hoopla of the down-to-wire conclusion of the 2019 World Series of Poker Player of the Year race was the spectacular performance of Australian poker pro Kahle Burns at the recently completed WSOP Europe series.
After making a deep run to finish ninth in an early 8-game mix event, Burns won two bracelets in the space of just a few days, winning both Event #8: €25,500 Platinum High Roller No-Limit Hold'em and Event #13: €2,500 Short Deck No-Limit Hold'em.
It was during heads-up play with Sam Trickett in the Platinum High Roller — the very first hand, in fact — that Burns made a memorable fold to avoid giving Trickett a big double-up to start their duel.
If you missed it, here's the hand via PokerGO:
Kahle Burns gets put to the test by @Samtrickett1! Is this the best fold we've seen so far @WSOP Europe?… https://t.co/yxmFBCbCZj

— PokerGO (@PokerGO)
To recount the action, the blinds were 400,000/800,000 with a 800,000 ante. Burns had 49.4 million to begin heads-up play while Trickett had 33.6 million.
Trickett opened to 1.6 million from the button, Burns called with


, and the flop came



. With middle pair Burns checked, Trickett bet 1.6M with his gutshot, and Burns called.
The turn was the

to give Burns a second pair, and he led out for 2.4 million (one-third pot). Tricket called, then the river

completed the board. This time Burns led for 9 million — a big bet of three-fourths pot — and Trickett responded with an all-in shove.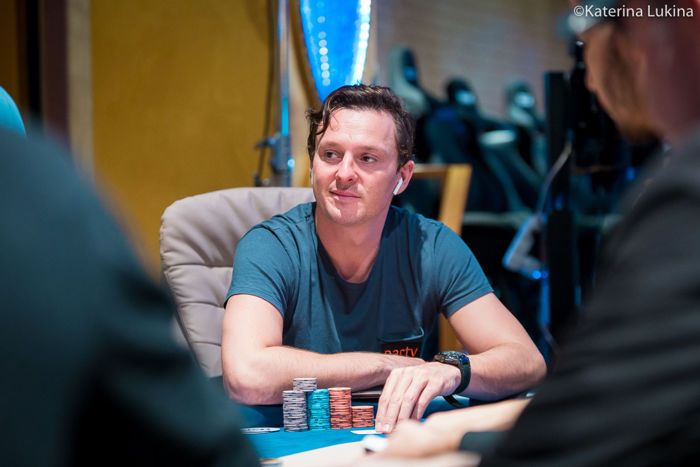 Burns asked for a count then went through a few time banks, at one point saying "I think I'm supposed to fold this hand." More table talk ensued with Trickett asking Burns what he had and Burns truthfully saying "two pair."
Eventually, Burns found the fold — the correct choice, as Trickett had


for the nut straight.
Hand values change heads-up, making two pair an especially strong hand for Burns to let go in this situation. His small turn bet had wrested the initiative away from his opponent, but Trickett's call in position meant Kahle would have to exercise caution on many river cards. (Note there were no flush draws available once the turn made the board a four-color rainbow.)
The river five wasn't insignificant, although also wasn't too likely to have changed much, and Burns made his bet of 9 million. "With this sizing, can he then fold to a shove?" asks David Tuchman on the commentary.
The bet was big enough to earn Burns nice value (potentially) if called by K-x. It also represented about a quarter of what Burns had behind (he'd end the hand with 34 million after folding) and so, yes, the bet was sized in a way that allowed Burns to get out when Trickett pushed — though not without a long think about it first.
As the deep tank indicated, it appeared to be a close decision, but one of many good ones Burns made on his way to winning two bracelets in Rozvadov.