How to Play Top Pair When Short-Stacked in a Tournament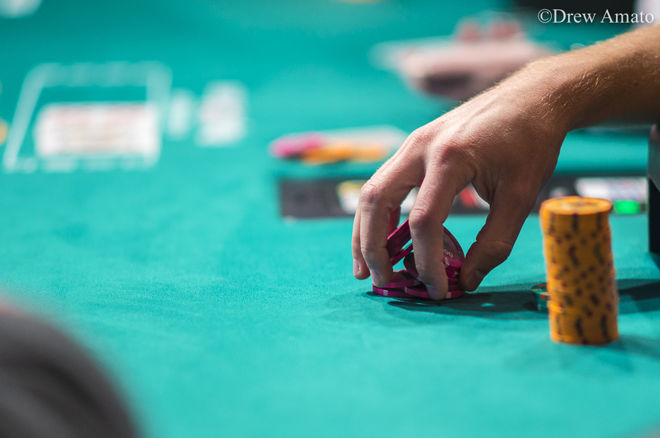 Today I wanted to do something a little different. Instead of reviewing a tournament hand I played, I'm instead going to analyze a hand someone else played — one that is quite educational.
It was early in a small-stakes live tournament, and the player — Chad — already had a relatively shorter stack than others with 1,150 with the blinds 25/50.
The hand began with Chad making a 3x raise to 150 from early position with


. As I state in the video below, I'd recommend a smaller opening raise size here (perhaps 2.3-2.5x BB). Two players called — the cutoff and button — and the flop came



.
Chad continued with a bet of 200 into the pot of 525, and I talk about how this is a spot where it can make sense to bet small both with good hands and with bluffs.
The cutoff folded, but then the button raised to 600. Chad had only 800 behind, so he was in an interesting spot. Take a look at what he did and how things played out, and hear my analysis of Chad's play as well:
It is normally fine to play top pair with a bit of caution when you bet and get raised. However, when you have a short stack it sometimes makes sense to get all in immediately on the flop, even when you could be crushed by a few better made hands.
Jonathan Little is a professional poker player and author with over $6,400,000 in live tournament earnings. He writes a weekly educational blog and hosts a podcast at JonathanLittlePoker.com. You can follow him on Twitter @JonathanLittle.