How to Induce Bluffs Against a Loose-Aggressive Opponent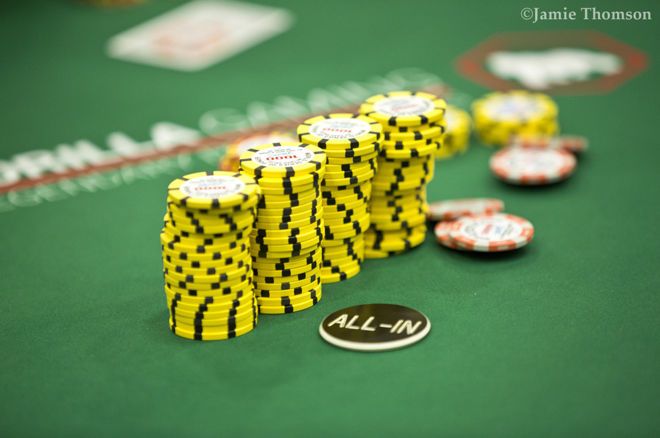 In today's hand I'm up against an absolute fighter in a $3,000 no-limit hold'em World Series of Poker event. He was very active and splashy, and knowing that about him I tried to induce him to bluff against me in a spot where I had what was likely the better hand.
It folded to me in middle position where I had been dealt


and raised 2.5x to 1,000, and only my aggressive opponent in the big blind called. He had me well covered with about 60 big blinds to start the hand versus my 35 BBs.
The flop came



and my opponent checked. As I discuss in the video below, a good default play here is to continuation bet on the small side, and that's what I did here by betting 1,000 into the 2,600 pot.
My opponent responded with a check-raise to 3,000 — a good development, from my point of view. At this point I had to decide what the best option would be to get my loose opponent to continue to be reckless.
What would you do here? Call? Reraise? If reraising, how much?
I'll let you see what I decided to do and how things played out from here, and listen to my analysis of both my play and my opponent's in this hand.
Learning how to induce a bluff is a skill you simply must master if you want to succeed long term.
Jonathan Little is a professional poker player and author with over $7,000,000 in live tournament earnings. He writes a weekly educational blog and hosts a podcast at JonathanLittlePoker.com. Sign up to learn poker from Jonathan for free at PokerCoaching.com. You can follow him on Twitter @JonathanLittle.