How Preflop Equity Should Be Seen in 6-Card Pot-Limit Omaha
Vivian Saliba
PokerNews Staff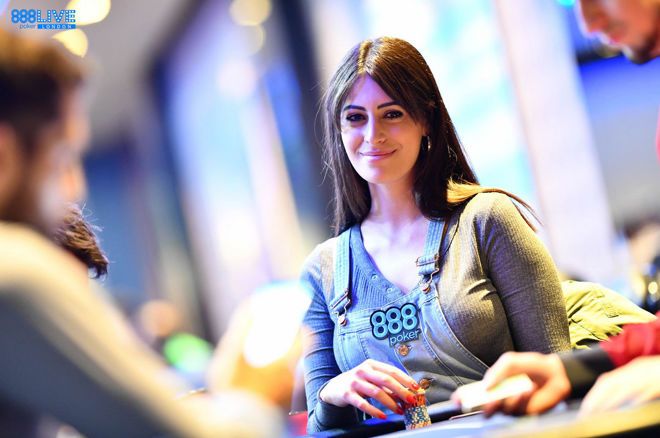 If you're a regular pot-limit Omaha player — especially if you play poker online — you're probably familiar with the five-card variant of the game in which players are dealt five cards instead of four.
That game otherwise plays just like regular PLO, with players using two of their hole cards along with three community cards to construct five-card poker hands.
Five-card pot-limit Omaha was one of the other versions of the game PLO expert and 888pokerAmbassdor Vivian Saliba discussed in her article "Action Seekers: Try These Pot-Limit Omaha Variants". One point she made there was to note how that fifth card significantly affected equities when comparing preflop starting hands, making them even closer, generally speaking, than is the case in regular four-card PLO.
Recently Saliba had a chance to experience another version of PLO popular in English casinos, six-card pot-limit Omaha. While at the 2018 888poker LIVE Festival London, the Brazilian poker pro played six-card PLO in a dealer's choice cash game. She spoke a bit about it with PokerNews' Sarah Herring.
"The equities preflop are so close, that you don't have much of an edge," Saliba explains, noting that when that is the case your starting hand selection and how you proceed has a lot to do with the playing styles of your opponents.
When hold'em players try pot-limit Omaha for the first time, they often play too many hands, failing to realize the need for the four cards to work together in order to create a strong starting hand.
When PLO players try five-card PLO for the first time, the same principle often holds as players play more hands than they should. Add one more card to that starting hand and you can imagine how that can have the tendency to make the game even looser, especially among those unfamiliar with the variant.
As Saliba explains, in her game it was indeed the case that "players were playing actually loose preflop," which made it prudent to "play very tight, play with high cards [and] the nut draws." Take a look:
Primarily an online player, 888poker Ambassador Vivian "Vivi" Saliba has recently collected numerous live cashes including making the money in both the 2017 WSOP Main Event and 2017 WSOP Europe Main Event. Pot-limit Omaha is her favorite variant, and among her many PLO scores is an 11th place in the $10,000 Pot-Limit Omaha 8-Handed Championship at the 2017 WSOP.