Hold'em with Holloway, Vol. 117: Brian Hastings Shares Poker & Life Lessons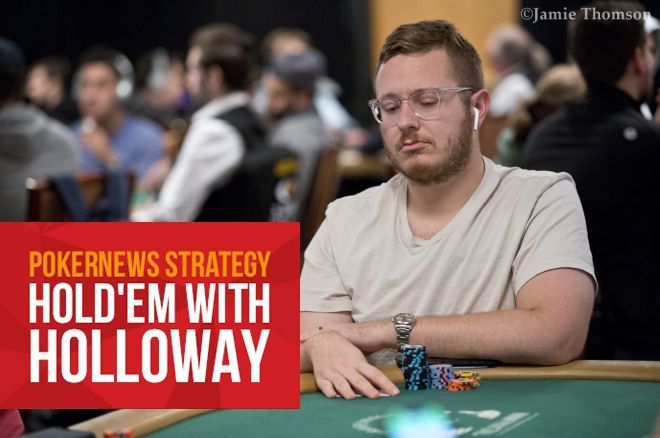 As I mentioned in last week's column, I recently finished reading Tim Ferriss' book Tribe of Mentors in which he asks hundreds of experts and high-profile professionals a series of questions to help understand what inspires them and contributes to their success.
The book includes chapters devoted to poker professionals Daniel Negreanu, Fedor Holz, and Liv Boeree, but I thought it'd be fun to piggyback off Tribe of Mentors by asking many of Ferriss' questions to other poker personalities and sharing their answers here in Hold'em with Holloway.
Last week I spoke with two-time World Series of Poker bracelet winner and co-founder of Chip Leader Coaching (CLC) Chance Kornuth. This week I had the opportunity to catch up with four-time bracelet winner Brian Hastings.
Below are some of the questions Ferriss asks in Tribe of Mentors and Hastings' replies.
What is the book (or books) you've given most as a gift, and why? Or what are one to three books that have greatly influenced your life?
"This experience humbled me greatly and forced me to learn from my mistakes and ensure I didn't continue repeating these mistakes."
Man's Search for Meaning by Viktor Frankl. It's a quick read that is the ultimate lesson on perspective and appreciating what we have.
What purchase of $100 or less has most positively impacted your life in the last six months (or in recent memory)?
UGG sandals. I needed new ones and they are stylish and comfortable enough to walk significant distances.
How has a failure, or apparent failure, set you up for later success? Do you have a "favorite failure" of yours?
Two things stand out to me:
A.) Carefree attitude toward money and investing in my early 20s after experiencing early success young. A variety of bad investments, reckless spending, and poor game selection combined to significantly weaken my financial position. This experience humbled me greatly and forced me to learn from my mistakes and ensure I didn't continue repeating these mistakes.
B.) I have bipolar disorder and during my worst depressive episodes, I experienced a major loss of confidence, including in my poker-playing ability. This led to me swallowing my pride and dropping down in stakes for a while as well as really trying to shore up my fundamentals. As I've gotten healthier this has greatly benefitted both my poker game and my life.
If you could have a gigantic billboard anywhere with anything on it — metaphorically speaking, getting a message out to millions or billions — what would it say and why?
We are all citizens of the world. Have empathy for others and try to put yourself in others' shoes.
What is an unusual habit or an absurd thing that you love?
My wife Sonya has really gotten me into reality TV. I used to see it as a waste of time, but now I enjoy it as a "turn my brain off" escape for an hour or two. We watch every episode of The Real Housewives of New York City, Orange County, and Beverly Hills as well as Vanderpump Rules and sometimes others.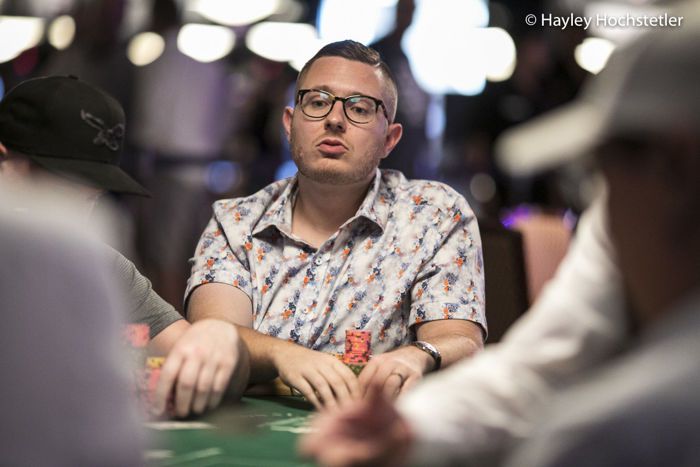 In the last five years, what new belief, behaviour, or habit has most improved your life?
I've started working out more regularly and hired a personal trainer as well as walking more regularly. This has helped me get in better shape and given me more energy overall.
When you feel overwhelmed or unfocused, or have lost your focus temporarily, what do you do? (If helpful: What questions do you ask yourself?)
I'm a big proponent on not worrying about things out of my control and channelling my focus on things I can control. Every day I see people stressed out about things they have no control over, and I just don't think that's a productive and happy way of living.