High Stakes Poker Reviewed: 'Fast' Freddy Deeb Clashes with Negreanu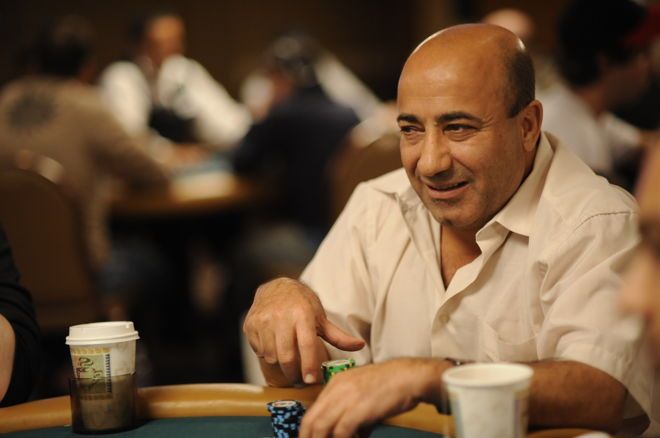 The popular show High Stakes Poker debuted in early 2006, with the first season lasting 13 episodes. Throughout the show's run, episodes were culled from multi-day sessions, so often the same players would be sitting around the table from week to week, although new players were frequently rotated in to change the makeup of the game.
Years later the shows remain highly entertaining, and can even be educational. For new poker players they introduce the game while illustrating many strategic concepts, while those with experience can watch and recognize how certain strategies have evolved over the years since the shows aired.
Continuing with our look back at Season 1, the episode shown below finds players starting a new session with Poker Hall of Famer Johnny Chan, amateur Fred Chamanara, and pro Freddy Deeb — or "Fast" Freddy Deeb, as Gabe Kaplan refers to him — all joining the fun for the first time.
Amir Nassiri returns as well after having won on earlier episodes, and here mixes things up by opening with hands like


and


. Several players make oversized raises preflop and big bets postflop, both as bluffs and for value. And multi-way pots near the end of the show conclude with a big clash between Deeb and Daniel Negreanu.
High Stakes Poker: Season 1, Episode 6
| | |
| --- | --- |
| Originally aired: | February 20, 2006 |
| Location: | Golden Nugget, Las Vegas |
| Players: | Doyle Brunson, Fred Chamanara, Johnny Chan, Freddy Deeb, Eli Elezra, Sam Farha, Amir Nassiri, Daniel Negreanu |
| Commentators: | A.J. Benza, Gabe Kaplan |
| Game: | no-limit hold'em cash game, minimum $100,000 buy-in |
| Stakes: | blinds $300/$600, ante $100 |
Big Hand Alert
Another "family pot" (a five-way hand) ends up producing the episode's largest pot of $179,200 when both Deeb and Negreanu manage to make full houses by the river — 37:00 mark