Having Only a Flush and Facing a River Check-Raise All-In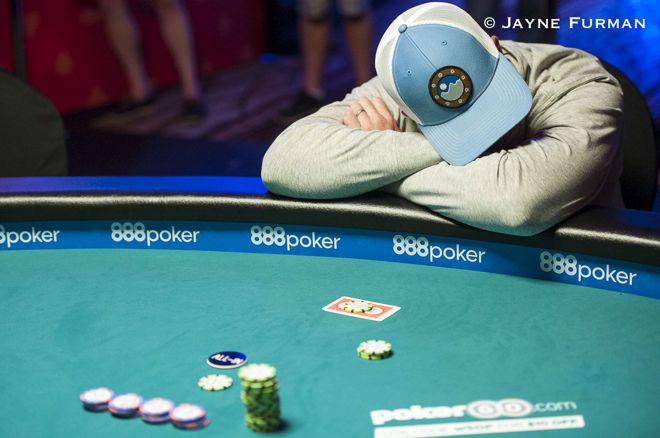 Here's a hand from a $1,000 buy-in tournament, one that came early on when the effective stacks were around 100 big blinds in which I played suited connectors from late position.
It folded to me in the cutoff where I raised 3x to 300 with


and the blinds both called, both of whom were unknown players to me.
The flop came



, giving me middle pair and a flush draw, and after being checked to I chose to bet 600 (two-thirds pot) thinking both about my flush draw and the fact that I didn't have a great kicker to go with my pair. Only the big blind called.
With 2,100 in the middle the turn came the

, giving me the flush, and my opponent checked. Here my focus shifted to thinking about getting value for my big hand. I bet 1,400 (which looking back I think is more than I should have), my opponent called, and we went to the river with 4,900 in the pot.
The

completed the board, my opponent checked one more time, and again thinking about value I bet 3,000. That's when my opponent check-raised all in for 7,700, meaning if I called I'd be putting my last 4,000 at risk.
Do you find that you usually call or fold in this situation? It is certainly a dicey one! See what I did and listen to how I talk through my river decision:
Jonathan Little is a professional poker player and author with over $6,700,000 in live tournament earnings. He writes a weekly educational blog and hosts a podcast at JonathanLittlePoker.com. You can follow him on Twitter @JonathanLittle.