Hand Analysis: James Salmon's Huge Call of Igor Yaroshevskyy's Bluff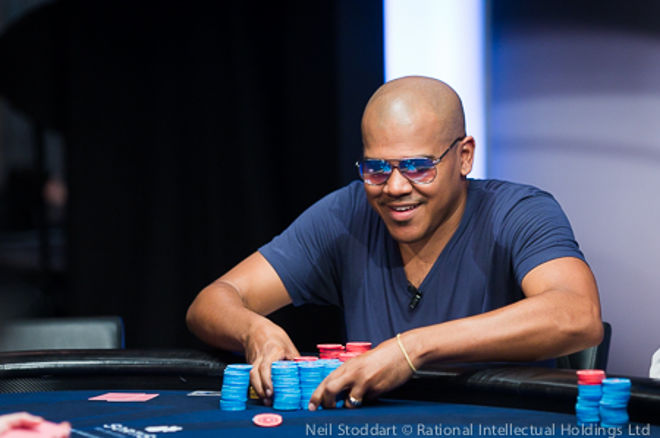 When it comes to being able to pick off a big bluff, players have to make a good, clear-headed analysis of an opponent's actions in a given hand. They have to figure out that the "story" represented by those actions isn't believable — that the player's hand isn't strong, but in fact weak.
Also important is whether or not the player is capable of making a big bluff — for example, triple-barreling with air on a relatively dry board.
Finally, even after making those assessments, players have to be able to summon up the courage to go with their read and call the suspected bluff — something that often can be easier said than done.
A hand illustrating this point came up during the recently completed PokerStars Championship Panama Main Event won by Kenneth Smaron, one involving the Ukrainian Igor Yaroshevskyy and James Salmon of Florida (pictured above).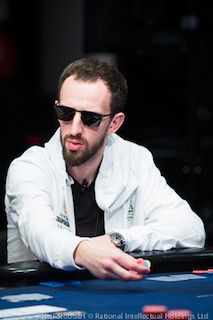 Both Yaroshevskyy and Salmon spent considerable time atop the leaderboard throughout the Main Event, and in fact this monster-pot of a hand between the two near the end of Day 3 was one that saw the lead Yaroshevskyy had held for a couple of days shift over to Salmon.
Our Sarah Herring spoke with Salmon about the hand that came during the 3,000/6,000/1,000 level at a point when Yaroshevskyy was hovering around the 1 million-chip mark, well ahead of a chase pack that included Salmon with about half a million.
It began with Yaroshevskyy raising to 14,000 from middle position with


and getting called by Salmon in the cutoff with


.
The flop then fell



* and after Yaroshevskyy continued with a small bet of 12,000, Salmon raised to 28,000. Then Yaroshevskyy reraised to 100,000 and Salmon called.
Yaroshevskyy bet again after the

turn — 127,000 — and Salmon called once more, then on the

river Yaroshevskyy barreled a third time with an all-in shove, forcing Salmon to decide whether or not to risk the 240,000 he had behind.
Indeed, Salmon came up with the call. As he discusses below, the pair had a couple of days' worth of history leading into the hand, prompting a kind of "leveling war" and enabling Salmon to make those successive, increasingly tough calls with just top pair.
As Salmon also points out, Yaroshevskyy's creativity and toughness as a player was also a factor when it came to being able to pick off the bluff. Take a look:
Salmon went on to place seventh in the event while Yaroshevskyy went out in 10th.
(*In the video Salmon describes a jack appearing on the flop, but he means to refer to the king that paired his hand and gave him enough to keep calling as Yaroshevskyy bluffed.)