Garry Gates: Thoughts on His Magical Main Event & Tips for New Players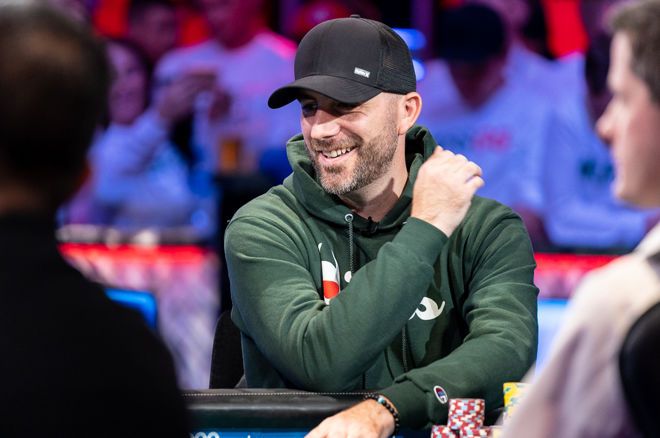 This week ESPN begins airing its edited versions of the 2019 World Series of Poker Main Event in a 15-part series. In conjunction with these shows, my radio show and podcast, The Bernard Lee Poker Show, will begin its interviews with the Main Event final table players, including with champion Hossein Ensan and runner-up Dario Sammartino. Stay tuned here at PokerNews over the next few weeks to hear these interviews with many of the final table players.
To kick off my interviews, I begin with the final table player who was easily the fan and industry favourite, Garry Gates. The 2019 WSOP Main Event fourth-place finisher has worked in the poker industry for over a decade and is currently the Senior Manager of Player Relations, Communities and Engagements for PokerStars.
Garry and I discussed his career in poker both on and off the felt, including his surreal run during this past summer's WSOP Main Event. I also asked him to share the advice he had for amateur poker players.
PokerNews: Congratulations on such an incredible run in the 2019 WSOP Main Event. Looking back, can you believe that it happened?
Garry Gates: Thanks, Bernard. And by the way, thanks for all your support throughout. There are definitely days where I stop and think about what happened this past summer, and it doesn't feel real at all. It was a crazy ride. ESPN just started re-airing the episodes, so I'll finally get to watch everything in its entirety. Maybe that will make me an everyday believer.
With so many unbelievable moments this summer, what was your favourite?
I'd have to say just being able to share the whole experience with friends and family, you know? I had people fly in from everywhere. After the first night of the final table when we went from 9 down to 5 and I was second in chips, we all went up to a suite at the Rio, ordered a bunch of pizza and drinks and just reminisced about the journey to that point, and the possibilities to come. That moment stands out for sure.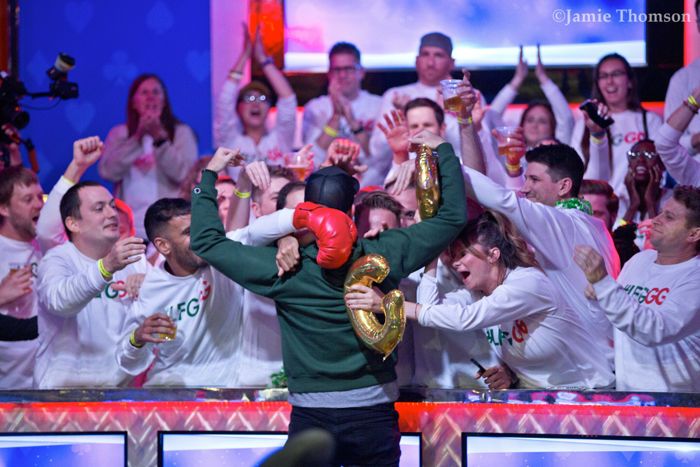 Because of your role at PokerStars, you have come in contact with so many top poker players. Since you have been around these talented individuals for so many years, do you feel that you absorbed some of their poker wisdom through osmosis?
Well, I've definitely watched a lot of poker because of my role. We've produced so many television shows and live streams. The job has given me access to some of the best poker players in the world. When I'm working, I'm not out there seeking advice on my game, but I've had the luxury of just being around these guys for such a long time, many ideas and concepts have organically spilled into my lap just from observing. Certainly can't be a negative!
Based on what you have learned, do you have any advice for amateurs wanting to learn poker?
There are so many amazing tools and resources available to amateur players today that allow them to pick up the game so much quicker than some of us did way back when. I remember when I first started, I studied poker very hard and probably played millions of hands. Without that foundation, I'd be totally lost in today's game.
I would advise players to use all of the information that is available on various training sites and build a solid poker foundation.
That is great advice. Any other thoughts that you have figured out over the years?
I think having a solid group of poker friends to bounce ideas and hands off of is invaluable. I've been fortunate in that regard, as I have a lot of very smart poker people around me — especially in my close circle. I would definitely ask players who you feel are better than you or at least better than you in a certain aspect of the game and talk poker strategy. Observe their habits and follow them.
Can you elaborate more on that last thought to "observe their habits and follow them"?
Sure. As with any industry, if you want to be the best at anything, you need to keep tabs on what the best in the world are doing. In poker, it helps to watch what the best players in the world are doing, both at the table and away from the table.
Ask players who you feel are better than you or at least better than you in a certain aspect of the game and talk poker strategy. Observe their habits and follow them.
At the table, some of these guys possess pure talent, but they have also worked extremely hard not only playing millions of hands, studying for countless hours, learning how to exploit various situations, learning how to implement strategies they've learned, and getting comfortable with situational poker — especially in tournaments.
Away from the table, some players have used fitness to their advantage. Playing all day can be a grind, so these players consistently work out so they do not have any endurance issues. Also, some players are focused on mental stamina in an effort do condition themselves to navigate the ups and downs that come with poker.
You truly have to understand what the best players in the world, or at least in your playing circles, are doing and try to gain an understanding of why they're doing it.
After the players establish a solid foundation, are there any methods that you would suggest for the players to advance their poker game?
I would recommend watching past tournaments and I would focus on the high roller events, especially. In the past, I've watched them back, sometimes more than once. Those guys are the best tournament players in the world and these shows allow you a front-row seat to their game. You can learn so much from streams and old broadcasts, and you'd be surprised how often things you watch will pop up in your own game.
Congrats again on your magical summer and thanks for all your advice.
Thanks, Bernard.