Folding a Full House? A Discussion of GTO vs. Exploitative Styles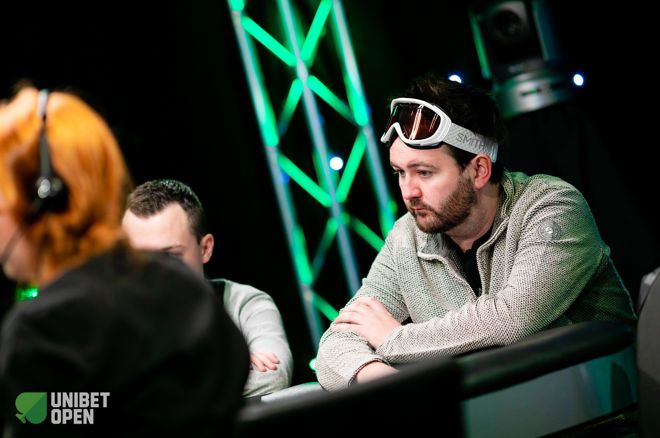 We hear a lot these days about the differences between "GTO" and "exploitative" strategies in poker.
The GTO or "game theory optimal" strategy informs plays that are wholly unexploitable, something not necessarily attainable by humans though with the new "solver" programs can be studied and modeled.
Meanwhile an "exploitative" style is more player dependent, a response to opponents' styles that tries to exploit their bad habits though is itself potentially exploitable.
That's the distinction made by the hosts of The Chip Race podcast at the start of their latest strategy video in which they analyze a hand in which co-host David Lappin made a big river fold that probably wasn't "solver approved."
Lappin played the hand a few months back at Unibet Open Dublin. As shown in the video below, with stacks relatively deep he opened from the cutoff with


and got a single caller in Richie O'Neill who had


in the small blind.
After co-host Dara O'Kearney addresses Lappin having opened with what should be one of his weakest hands in his range, the pair watch as the flop comes



and both players check, then the turn brings the

to give O'Neill quad sixes.
After O'Neill checked the turn, Lappin took a stab with a small bet (one-third of the pot) and O'Neill called. The pair discuss how Lappin might have bet even less here to accomplish the same end, then the

river completes the board, improving Lappin to a full house, sixes full of fives.
At this point O'Neill leads for 10,000 into the 16,200 pot, and while it might seem that Lappin might have to call with his boat, O'Neill's very strong-seeming body language and the subsequent table talk ultimately encouraged Lappin to fold.
Take a look below and listen to the GTO-vs.-exploitative discussion Lappin's river fold inspires:
The Chip Race is a weekly podcast sponsored by Unibet Poker, and can be heard on iTunes and anywhere else you listen to podcasts. Follow David Lappin on Twitter @dklappin and Dara O'Kearney @daraokearney.