Five Beginner No-Limit Hold'em Tips from 888poker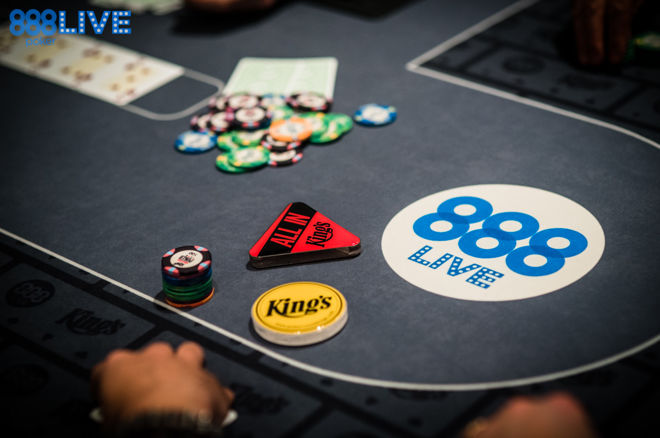 Players just getting started with poker have it a lot better today than in the past. Even just a couple of decades ago, just before the dawning of online poker games and the growth of the internet, players had to go the extra mile to find strategy advice in books or articles, or more likely simply had to find a game and learn by experience — sometimes expensively.
For example, today players can sign-up for free to online poker sites like 888poker, experiment with play money games, then jump into to real money poker games for pennies (literally). And with no-deposit sign-up bonuses, players can get in those games and start playing without risking anything at all.
Advice to new no-limit hold'em players can be found all over the web, starting right here in the PokerNews Strategy section. 888poker also offers its share of help for those "Getting to Grips with Texas Hold'em Strategy," with a list of five most important early lessons to learn in NLHE.
1. Starting Hand Selection
Even brand new players know pocket aces are best when it comes to starting hands in no-limit hold'em. Other pairs and hands containing big cards might look promising, too, but as anyone who has played just a little while starts to figure out, good starting hands don't always continue to be good to the finish.
888poker provides a few pointers here, highlighting factors affecting how attractive a starting hand can be like the number of players involved, position and the prospects of how such a hand will play postflop.
There is even a starting hand chart offering a thumbnail guide for when to open-raise preflop, noting hands that you can raise from any position or only from certain positions, and those players — especially new ones — should often be folding.
2. Bet Sizing
Knowing when to raise is one thing, but knowing how much to raise is something else. Sizing bets and raises effectively is nearly as important as understanding when to bet and when just to check.
Guidelines are divided between preflop bet sizing, focusing mainly on how much to open-raise, and postflop bet sizing. Preflop open-raises are generally sized according to the big blind (e.g., raising "2.5x" the BB), while the postflop bets are measured as a percentage of the pot.
Also covered is how to size bets when bluffing versus when betting for value. Those choices often depend on opponents' styles, with looser players generally more willing to call bigger bets and tighter ones more likely to fold even to smaller ones.
3. (No) Limping
From there comes a discussion about preflop limping in no-limit hold'em, specifically a warning against doing so.
New players especially are tempted to try simply to call the big blind in the hopes of seeing a flop cheaply, which seems initially not to be a bad approach with less than premium starting hands. But all sorts of trouble can ensue from that innocent-seeming limp. It's a bit like being overly influenced by the short-term (in a given hand), but not appreciating the long-term or "big picture" of how the hand is going to play out.
888poker's "5 Reasons Why Limping is Bad for You!" does well to outline the many problems that can arise when you limp rather than raise before the flop.
4. Folding
"Poker is as much about the bets you save as the bets you make," goes the advice promoting the benefits of knowing when to fold. New players especially often have to go through a kind of trial-and-error period before realizing the benefits of being more selective about starting hands, and understanding when to release hands after the flop when it is clear they are beaten.
Ace-rag is the example discussed — a hand that frequently causes problems for many players (even experienced ones).
5. Position
Finally, comes a short lesson about position that covers some of the clear benefits of having position on an opponent, an advantage that can enable players to open up both their starting hand ranges and their available options after the flop.
Position is another one of those factors new players don't necessarily appreciate as being important when first getting started, but experienced players instinctively know to be a crucial factor affecting both preflop and postflop decision-making.
Get in the Game
For more explanation of each of these five lessons, check out "Getting to Grips with Texas Hold'em Strategy." Meanwhile, if you don't have an 888poker account and want to play online poker games, sign up to 888poker through our links and you will instantly get a $88 bonus without making a deposit.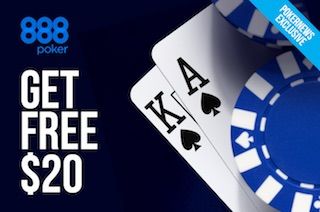 You will need to put in some hands in order to earn most of this free money, but to help in that regard you'll get $8 in free cash and tournament tickets to help you get started. Also, for a limited time you can be awarded $20 just by depositing $10. Simply make your first deposit of $10 using our special bonus code "POKERNEWS10" and you will have another $30 with which to play.
The free $20 offer is good through March 31. So hurry up and download 888poker today to grab your free money and get in the game.