First Instincts vs. Second Thoughts: A Heads-Up Battle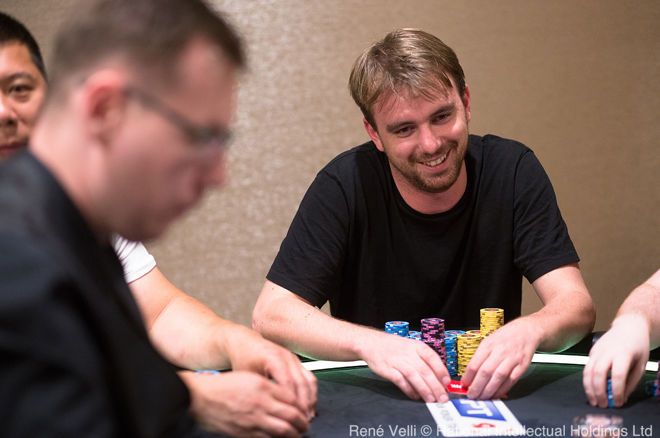 A lot can happen in a poker hand those who are not involved cannot see. In particular, players' internal thought processes can often involve not just working out what an opponent is holding or might be up to, but also talking themselves into courses of action.
Dutch player Joris Ruijs discussed an interesting hand with PokerNews in which both he and his opponent experienced just that, with each player talking himself into doing something neither appeared to think was the right thing to do, at least at first.
The hand took place on Day 3 of the European Poker Tour Prague Main Event, occurring during Level 19 (5,000/10,000, with a 10,000 big blind ante). There were a little over 50 players left, meaning they were well into the money but were still a good way away from the big payouts to come at the final table.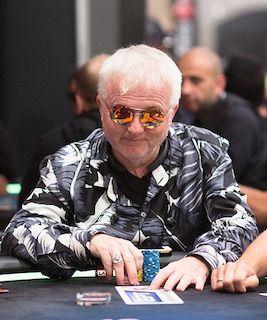 Ruijs began the hand with more than 900,000. His opponent in the hand, Tom-Askel Bedell had around 600,000 to begin, and he started things with a raise to 23,000 from the hijack seat.
On the button, Ruijs looked down at


and called, and the pair saw a flop come



, giving Ruijs an open-ended straight draw. Bedell continued for 26,000, and Ruijs called.
The turn was the

. Bedell bet again for 85,000, and Ruijs called once more.
The river

paired the board, and Bedell fired once more for 90,000 (about one-third pot). Ruijs looked over at Bedell and then announced he was raising all in, and after a long tank that included Bedell saying "I think it's a bluff," Bedell folded and showed his cards —


.
Discussing the hand below, Ruijs confesses that at first he didn't think he had a very good bluffing hand, but the river bet from Bedell looked weak. "There was a little devil inside of me," he says with a mischievous grin when describing his decision to shove all in.
Just as Ruijs didn't think initially that a bluff was a good decision then talked himself into making the move, so, too, did Bedell appear to have thought first of calling before convincing himself not to. Take a look:
Some say first instincts are often best in poker, especially for players with experience, and that we only get ourselves into trouble by letting second thoughts complicate our decision-making.
Then again, it's often recommended as well to think through your options before acting hastily, especially when it comes to important, tournament-turning situations like this one.
What factors tend to influence your thinking at the table? Which tends to govern your decision-making — first instincts or second thoughts?