Dominik Nitsche Sets Trap With Pocket Queens, But Does He Trap Himself?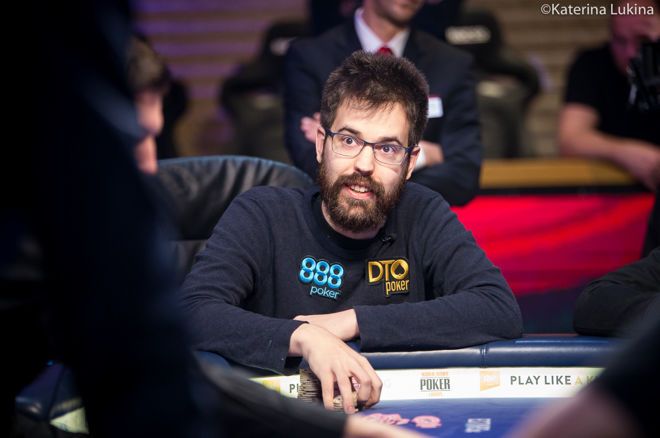 The Chip Race is back with another strategy video, this time featuring the always insightful Dominik Nitsche, winner of four World Series of Poker bracelets and over $18 million in tournament earnings, and creator of the new DTO Poker Trainer app.
The hand comes from the final table of the $100,000 No-Limit Hold'em - High Roller event from last summer's World Series of Poker, a star-studded tournament eventually won by Keith Tilston.
Just six players remained, and with the blinds 200,000/400,000 with a 400,000 big blind ante, Nitsche had about 6 million in his stack when he opened the action by limping in from the button with


.
Nitsche here discusses with co-hosts Dara O'Kearney and David Lappin why limping in this spot and with this stack depth is a good play — "if you have that in your game," that is. One reason for doing so, Nitsche points out, is that players often don't play correctly in limped pots, in part because his range is so hard to narrow when he does.
Igor Kurganov then called from the small blind with


and Tilston checked from the big blind with


, with both of Nitsche's opponents having him well covered with stacks of 12-13 million.
The flop came



and it checked around, with Nitsche explaining why there wasn't much point in betting. The turn then brought the

and when checked to Tilston bet 800,000 (half-pot), prompting discussion about the merits of Tilston's bet and his sizing.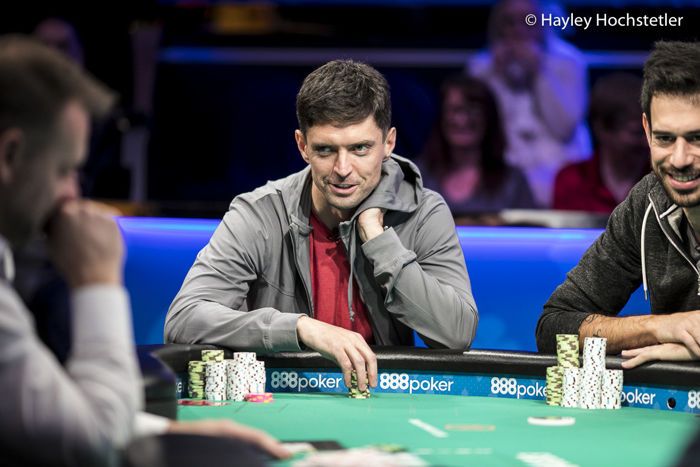 Nitsche continued to play his queens slowly by calling, Kurganov folded, then the river brought the

. Tilston bet again, this time 1.2 million into the pot of 3.2 million.
Nitsche — with 4.85 million behind — had a decision to make with his under-represented queens.
"This is a very, very tough spot," says Nitsche as he breaks down whether or not Tilston — whose range is quite wide — could be bluffing or very strong.
Listen to the analysis and see what Nitsche ultimately decided, and also hear the group discuss how GTO "solvers" assess the river decision.
The Chip Race is a weekly podcast sponsored by Unibet Poker, and can be heard on iTunes and anywhere else you listen to podcasts. Follow David Lappin on Twitter @dklappin and Dara O'Kearney @daraokearney.