Daniel Negreanu Reviews 'High Stakes Poker' Hand with Doyle Brunson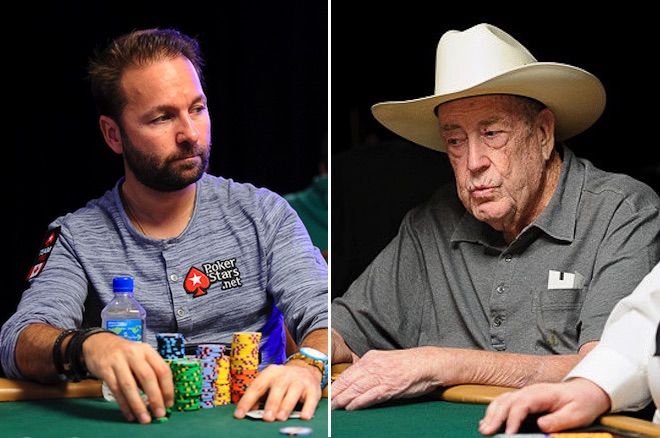 Daniel Negreanu continues to share various types of poker strategy advice over on his YouTube channel, lately incorporating some earlier analyses of memorable hands he's played over the years.
Last week Negreanu dug into his archives to share an interesting breakdown of a hand he played versus Doyle Brunson on High Stakes Poker — one that occurred during Season 1 of the popular series and aired during early 2006.
Brunson opened the action with a early-position raise and Negreanu defended his small blind with a call after being dealt


. The flop then fell



, giving Negreanu a set.
Negreanu checked and Brunson bet, and Negreanu talks a lot about the board texture and possible hands Brunson could have as he explains his decision to check-raise.
Brunson then surprisingly pushed all in, and while Negreanu discusses the possibility that Brunson could have him beat, he understandably called with his middle set. As it happened, Brunson had


and Negreanu ended up winning a $352,700 pot.
Negreanu comes back afterwards to add a few more comments, including how Brunson played the hand and how Negreanu's hand range might have appeared following his check-raise.
Take a look:
In time for the ongoing Spring Championship of Online Poker on PokerStars — as well as the upcoming World Series of Poker now just a couple of weeks away — Negreanu has also recently shared several videos lately offering tips for non-NLHE games, including...