Strategy with Kristy Podcast: Cylus Watson Talks Pulling the Trigger in Poker Tournaments

Kristy Arnett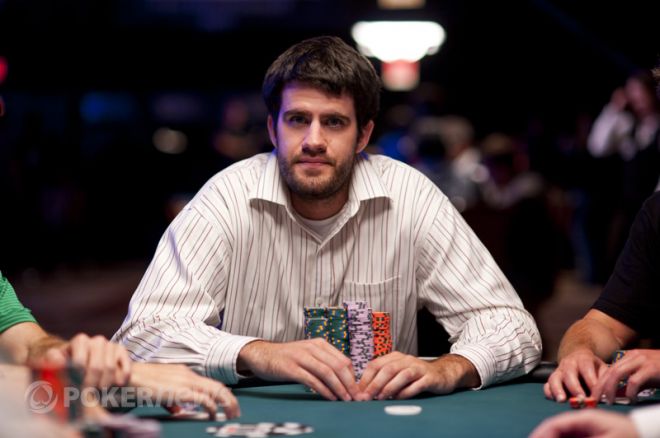 Cylus Watson is a professional poker player who went deep in the 2012 World Series of Poker Main Event. He was recently featured on ESPN coverage losing a huge flip versus Greg Merson who went on to make the final table. Watson guests on the latest Strategy with Kristy Podcast to discuss his thought process on that hand, as well as a hand wherein he eight-bet light in the PokerStars WCOOP Main Event, and also why it is important to be able to "pull the trigger" in tournaments.
Here is a snippet from the interview:
You have to be able to pull the trigger, and I say that a lot when I talk about tournament strategy. I think it's an undervalued concept-- to make that big bluff or to make that big call or whatever it may be. You have to have the ability to pull the trigger when there is money on the line.
If you can see a spot where you need to cold four-bet bluff, but you can't pull the trigger, you're just not going to have as big of an edge as other players. I would say too, that it's way more important in tournament poker than in cash games because in cash games, you can just come back the next day and the same exact spot is going to be there for the same exact amount of money. If you're playing $5/$10, and you don't make a big bluff with $1,000 on the table because you wimp out, you can just go back to the same casino and make the bluff another time. In the Main Event, on Day 7, if you decide not to make a bluff, that's probably your only shot in your lifetime to make that bluff.
You have one shot at winning a tournament every time you enter. It doesn't have to be the Main Event. It could be any live or online tournament. If you get down to the final five percent of the field, that doesn't happen very often, so if you can't seize the moment when it actually arises, then you're just not going to win as much money as the people that can.
Tune in every week for new episodes of Strategy with Kristy. Feel free to send in questions, ideas or suggestions for the podcast to kristy@pokernews.com. Also remember to follow PokerNews on Twitter for up-to-the-minute news.