Cooke's Corner: Good Enough Can Be Good Enough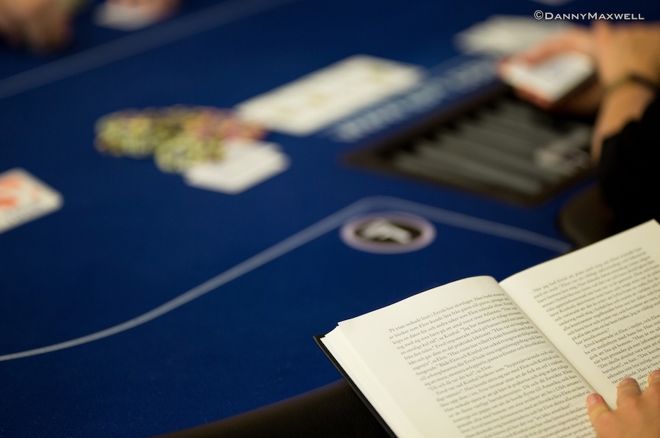 How good of a poker player do you want to be? Many want to be great, but are unwilling to undertake the huge amount of hard effort and commitment it requires. But you don't have to be great to be a winning player — you just have to be better than your competition.
Poker is a very complicated game, and it requires a high level of knowledge to play great. That said, an understanding of the basic fundamentals can go a long way as long as you're not playing sophisticated opponents who have put a lot of study into the game.
Many people enjoy poker, but either don't want to put in the effort to learn how to play great or don't have the background in math, logic and psychology that playing great requires. But you don't have to quit the game or resign to getting economically beaten up. You can still enjoy poker and not have it cost you an arm and a leg just by understanding and applying the fundamentals.
There's something called the "80/20 concept" which translates into learning just the 20 percent of the information that will give you 80 percent of the results. If you play poker in the low-to-medium limits, that's very likely going to make you competitive to the opposition. Good enough to be good, but not good enough to be great.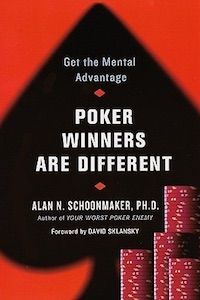 Poker has two key aspects, knowledge and application. The application side of the equation is to develop the mental discipline, emotional control and the concentration to play your best.
On the knowledge side, good preflop hand selection strategies, a simple bet-sizing strategy, an understanding of concepts that apply to postflop strategies, perceiving the value of your hand in the current situation, and developing a feel for how your opponents react in specific situations will get you to the 80 percent information level.
You won't understand all the details and nuances of every situation and/or get maximum value out of your game, but you won't be making plays that are way out of line and costing you significant expectation.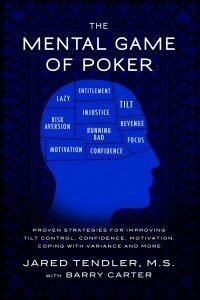 On developing the application side of the picture, Alan Schoonmaker's book Poker Winners are Different and Jared Tendler's The Mental Game of Poker both teach you how to transform yourself mentally and emotionally into the persona required to play poker well.
For knowledge, the book I think is easy reading for those who don't have strong backgrounds in math, logic or psychology is Ed Miller's The Course. It has guidelines explaining the level of understanding requirements for differing levels of play. Miller does this by compartmentalizing the limit. While I don't think that's entirely accurate because different poker regions and games have divergent skill levels that are not necessarily based on game size, he does create a valuable stepladder approach to learning the game.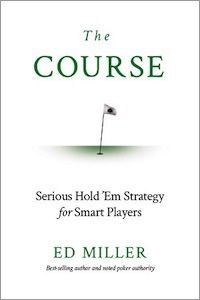 That's three books — easy reading and written by smart, knowledgeable guys. Don't just read them to get through them; study them to the point of understanding. It ain't that big of an assignment. You should easily be able to do that in a month. It won't make you a superstar, but you won't be a fish. (FYI: I have no financial interests in any of those books.)
Poker is a competitive game played for money that involves both luck and skill. You can't do anything about the cards you get, but you can improve your skills and increase the expectation on your bets. Over time, that will increase your winrate. You'll get out of poker what you put into it. If you can improve your game by a lot, with a little effort, it should behoove you to do it. And if you don't do it, poker is going to cost you an arm and a leg to play!
By the way, if you don't mind it costing you an arm and a leg, you're more than welcome to come sit in my game!
* * * * *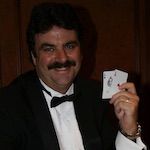 Roy Cooke played poker professionally for 16 years prior to becoming a successful Las Vegas Real Estate Broker/Salesman. Should you wish any information about Real Estate matters — including purchase, sale or mortgage — his office number is 702-376-1515 or Roy's email is [email protected] His website is www.RoyCooke.com, and more of his blogs and poker tips can be found at www.RoyCookePokerlv.com. You can also find him on Facebook or Twitter @RealRoyCooke.