Call or Raise the Turn Multi-Way With a Big Draw?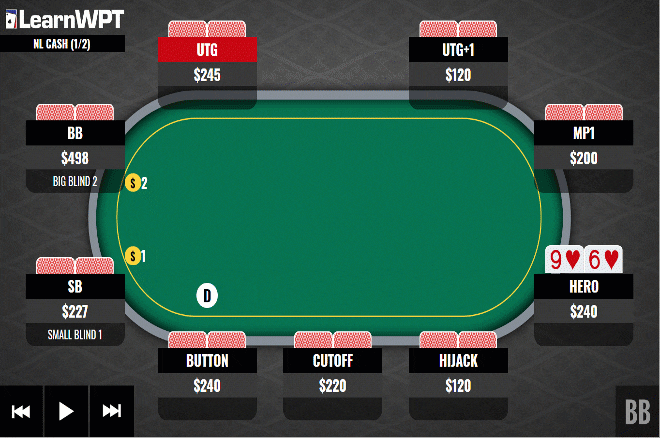 DECISION POINT: In a live $1/$2 no-limit hold'em cash game, the under-the-gun player and another in middle position both limp into the pot. You call as well from the next seat with


as does the player in the hijack. The one on the button then raises and UTG, MP1, and you all call to see the



flop.
Action checks around to the button who bets and everyone calls. On the

turn action checks around again to the button who once more bets. UTG and MP1 both call and the action is on you.
PRO ANSWER: We are getting 8.5-to-1 pot odds to draw to a likely 15-outer. These are very compelling direct pot odds to draw to our hand, with four of those outs being somewhat disguised — the

,

,

, and

.
The only reason to turn down this directly profitable spot is to believe that the fold equity we create by raising is worth more.
If we were heads-up, this could easily be the case. However, with three opponents continuing on flop and turn, winning this pot uncontested with a raise is far less likely. It's very difficult to get through this many hands.
Despite having a big draw that can often semi-bluff and exert aggression, this is a much better spot simply to call.
Calling is the best play.
LearnWPT is a poker training site dedicated to transforming the poker games of rank beginners, skilled amateurs, and aspiring professionals. Offering both Live Workshops and Online Training, is a one-stop shop for poker education, designed to provide all the tools a player needs to become a winner. Visit LearnWPT.com today and get 2 Free Strategy Episodes that will immediately impact how you play. LearnWPT.com - Think Like a Pro!