WSOP Circuit Advice From All-Time Cashes Leader Doug Carli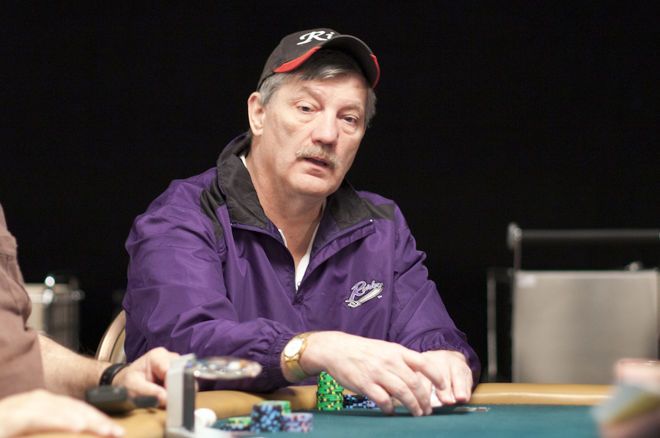 Last week the 2019-20 World Series of Poker Circuit got underway at Choctaw Casino in Durant, Oklahoma — the 16th year of the WSOP-C.
It was back in 2005 when the WSOP-C kicked off its inaugural season when a certain player began his tournament poker career. Since then he's won over $1.2 million in WSOP events, including three WSOP-C rings. In fact, he is currently the all-time leader in total WSOP cashes with 196.
Many of you right now might think I'm referring to the "Poker Brat" himself, Phil Hellmuth. However, while Hellmuth does hold the record for cashes in WSOP bracelet events, if you include WSOP-C events another player holds the honor — Doug Carli (with 148 WSOP-C cashes and 48 in WSOP events).
As a new WSOP-C season gets started, I sat down with the 63-year old from Alliance, Ohio to ask him to talk about the WSOP Circuit and how it has evolved over the last decade-and-a-half. I also asked him to share advice for amateur players who are considering playing in the WSOP-C this season.
PokerNews: Well, another WSOP Circuit season is upon us. Can you believe that the 2019-20 schedule is the 16th WSOP Circuit season?
Doug Carli: Wow! It is really incredible how time flies. I actually started playing tournament poker in 2005 during the first season of the WSOP Circuit.
Why have you primarily played the WSOP Circuit?
When I first started tournament poker, I had heard about the WSOP Circuit so I decided to give it a go. After a while, I thought the WSOP Circuit was run very well and had good structures. Also, I loved going to many of the venues so I stuck with the WSOP Circuit. My current favorite stops are Cherokee, Choctaw, and Biloxi.
What are the keys to your success and longevity over the past 15 years?
First, I couldn't do this without the support of my wife, Karen. We enjoy traveling together and without her, I wouldn't enjoy traveling and playing as much. She helps organize the trips, setting up our housing and helping me during the breaks. We have always made a great team.
Also, one of the keys to longevity is good bankroll management. I was fortunate to be able to retire early, so I started tournament poker for a different reason as it was a great competitive outlet for me. However, I see so many players burn through their money, especially in today's world with the re-entry events. Incredibly, I have seen players re-enter six to ten times!
As a form of self-discipline, I try not to re-enter on the same day, although I have re-entered an event on a different starting flight.
What is the biggest difference from the start of the WSOP Circuit in 2005 to present day?
The dynamic has changed so much with the introduction of the unlimited re-entries in many of the WSOP Circuit tournaments. In today's world, the regular players are playing the early levels to get chips. So many of them are taking risks to try to build a big stack. If they go bust, they just get up and head right to the casher to re-enter.
When I first started playing, tournament poker was more about survival. You erred on the side of caution because if you were wrong, you were out of the tournament and possibly done for the day. Now, if a player is wrong, they just re-enter.
Based on this new tactic by the regular players, what would you recommend to the new player?
I would definitely make sure you have a solid hand before you reraise a player who is willing to re-enter. You are rarely going to bluff this type of player off of a hand. With basically any draw, they are going to push all in or call. Therefore, make sure that you feel like you have the best hand and hope your hand holds up.
What additional pieces of advice would you give amateur players?
I think the main thing is observation, which I think is the best way to learn. As you play in these events, be focused. Try to stay off your phone and observe all of your opponents. Try to pick up on little different things from each player and then tweak your game with these new aspects. With these newly acquired skills, you could improve your game significantly.
Also, if you are really interested in taking poker seriously (not just recreationally), I would recommend watching training videos online. Today, there are so many good teachers and you can improve your game dramatically.
Having played in every WSOP Circuit season since the beginning, is there something interesting that you have seen on the Circuit that you can share?
In all poker tournaments, you can recognize a money bubble and a final table bubble. However, since many WSOP Circuit events are two-day events, I have noticed an interesting phenomenon: "The End of the Night Bubble."
Players just want to make it to the next day and bag chips. I have seen players fold some big hands at the end of Day 1 and some players have even just flat out said aloud that they are folding. This definitely helps to know if they are auto-folding so you can pick up some additional and valuable chips heading into Day 2.
Thanks for your words of wisdom and good luck this WSOP Circuit season.
Thanks, Bernard. Same to you and see you on the Circuit.