Alec Torelli's "Hand of the Day": 3-Way All-In - Should I Gamble Here?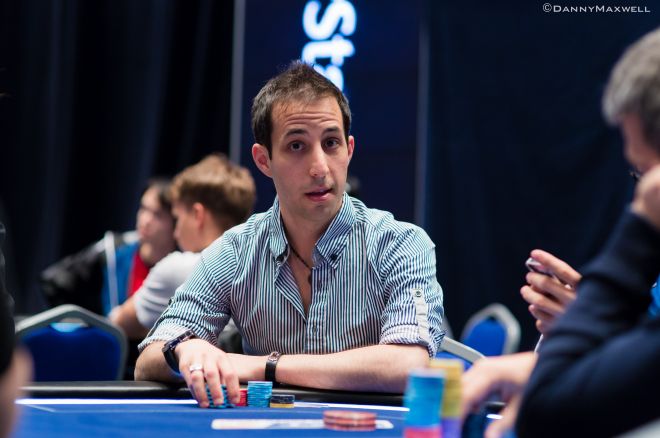 Alec Torelli is a poker professional originally from California, but travels the world full time with his wife, Ambra. Torelli has over $1.5 million in live tournament earnings (including two World Series of Poker final tables and two World Poker Tour final tables) as well as over $500,000 in online tournament earnings. Outside of poker he and his wife manage a million-dollar online business which travels the world with them.
In Torelli's "Hand of the Day" series he analyzes hands played by him and submitted to him by others. Today he considers a hand sent to him by a reader from a recent World Poker Tour tournament.
* * * * *
People love playing those small suited connectors, but sometimes we find ourselves in precarious spots with them — like what happened to Robert early in a recent WPT event.

Today's "Hand of the Day" finds Robert playing


from late position and flopping the absolute world, but when the action heats up he suddenly isn't as confident in his hand. 


Should we go all in and gamble, or is it better to play it safe and fold? Find out in today's "Hand of the Day":
For a further breakdown of the math involved in this hand, see this sample calculation below.


In what follows I gave my opponents both conservative ranges which is important whenever doing this type of exercise. In doing so, if you still determine that calling is justified, then you can be sure that your true equity is higher than whatever the estimation says.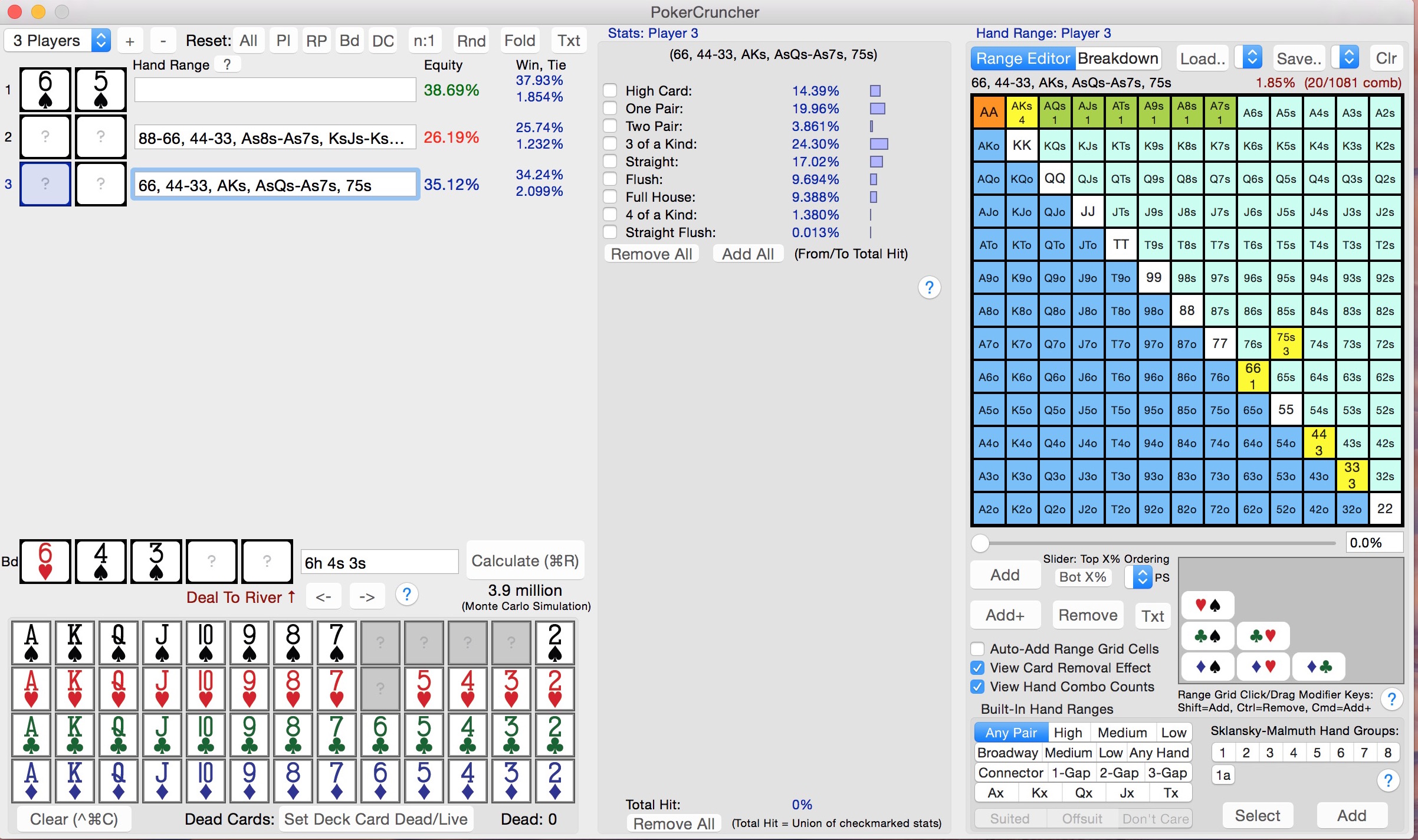 As you can see, not only are we getting the right price to call, but it's very possible that we're the favorite to win the hand. The good thing about math is that it doesn't lie, and this is a clear call. In a cash game, doing so would be a no-brainer.
However, there's something to be said for this hand having come during the early stages of a tournament, when surviving is far more important than merely accumulating chips. Our Hero doesn't need to gamble here. Assuming he's at a weak table with a weak field, he can safely fold and chip up with no risk later on.


Since he's not in the money, ICM is not a consideration, so we're pretty much playing straight chip-EV here, which would lean me closer to calling. To truly make this decision, though, I'd have to make a game-time call. If it were gamble time in a tournament, then I'd be forced to call. But if I were certain I could easily exploit the table, I'd consider folding in favor of subsequently taking less variance spots.
Now it's your turn. What would you have done? Why? Share your thoughts in a comment below.

~Alec
Want to be featured on future episodes of "Hand of the Day"? Simply submit your hands to Alec here.
Follow Alec Torelli on Twitter, Instagram, through Facebook, or via his popular blog.
Get all the latest PokerNews updates on your social media outlets. Follow us on Twitter and find us on both Facebook and Google+!