14 Tips to Become a Better Poker Player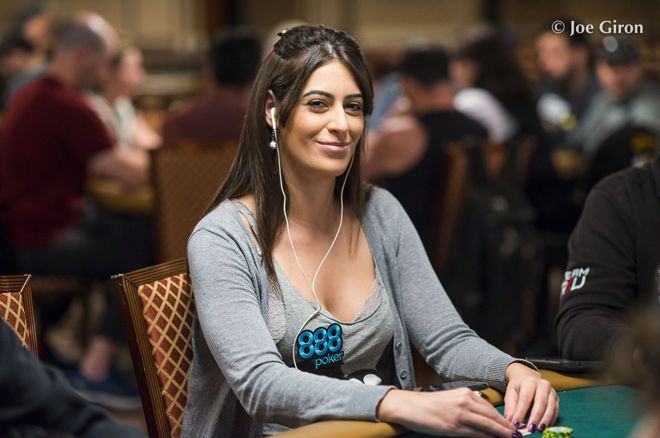 Being a successful poker player requires much more than learning strategy and establishing a solid theoretical base. Once you have studied the game and reached a good skill level, you will still need to work more than others — especially others who are good poker players, too — to develop an edge and be able to crush them.
Some of the habits you should have go much further than the poker tables. It is essential to have a balanced life and mind in order to achieve your goals as a poker player.
Here are some of my recommendations to those wanting to go further than just to learn the technical aspects of winning strategy — 14 tips to becoming a better poker player.
1. Eat a healthy diet
Eating a healthy diet before and during your poker sessions will help with your focus and your performance. Heavy food may make you feel tired and distracted. Choose options that are lighter and better for you.
2. Sleep well
A lack of sleep can cause irritation, increase your chances of being distracted, and generally disrupt your thinking.
3. Work out
Besides being a healthy habit to have, working out regularly will help you sleep better, enable you to have better control over your moods and emotions, and ensure you feel fresh during a long poker session.
4. Practice yoga or meditation
To be able to control your emotions during a poker game, you must have a well-trained mind. Yoga and/or meditation might help you to become "tiltless" — or at least to be able to avoid tilt on a more frequent basis.
5. Take breaks
You should always take breaks during your sessions. Walk a little bit, stretch, drink water, and clear your mind. Your focus and performance when you return to the table will improve.
6. Avoid alcohol
Your thinking process will be hightly affected if you play hungover or drunk.
7. Stay off your phone
Staying glued to your phone during a session means that you are not paying attention to details such as potential tells and other information available to you as hands are playing out. Every bit of information you can gather about your opponents is valuable and will help you to make profitable decisions.
8. Review your session
Take time after you play to work on your leaks. The best way do to it is to make notes regarding any doubtful moments that come up during your session and review those decisions later.
9. Table selection
You should be thoughtful when selecting the tables before you take a seat. Don't just jump into a game without at least taking a look at who you're playing against, and try to avoid joining games in which you are going to be without too much of an edge.
10. Take a day off
The human brain is not a machine. You can't just turn it on and leave it running endlessly without fatigue setting in. Playing more does not necessarily translate to profiting more. Give yourself some free time to have fun away from the tables. That will keep you motivated and playing well when you return to the games.
11. Practice smart bankroll managment
You must play according to your bankroll limits. It is very difficult to make the best decisions in a given hand or session when you are worrying about the possibility of busting your bankroll.
12. Don't chase losses
On a related note, if you are feeling "stuck," remember that only means you've lost a few hands. That's all. Don't think too much about being "down" in a given session, which really is just an arbitrary way of keeping track of hands played.
The only "session" that really matters is your lifetime session, the one that started a long time ago and will be continuing tomorrow. You shouldn't be trying to reach some "peak" with your profit, or to get even or play a certain number of hands before leaving. Don't stay in bad games, and don't stay if you aren't playing your A-game, either.
13. Keep a strong mindset
How often do you think you are unlucky or that things are unfair? Don't be results oriented. A strong mindset will help you keep looking forward and be less stressed.
14. Be mindful of your table presence
You don't want to be seen as the "reg" with whom nobody wants to play, not even the "fishes." Learn to talk to people and socialize. Don't come to the table all wrapped up in a cocoon like the typical poker player wearing a hat, sunglasses, scarf, and headphones. Strike a balance between being friendly at the table but still paying attention and not giving away information.
I am sure if you follow some or all of those tips, your performance will improve a lot at the tables. Keep crushing and good luck!
Primarily an online player, 888poker Ambassador Vivian "Vivi" Saliba has recently collected numerous live cashes including making the money in both the 2017 WSOP Main Event and 2017 WSOP Europe Main Event. Pot-limit Omaha is her favorite variant, and among her many PLO scores is an 11th place in the $10,000 Pot-Limit Omaha 8-Handed Championship at the 2017 WSOP.