Bet365 Runs These Nine Special MTTs Every Sunday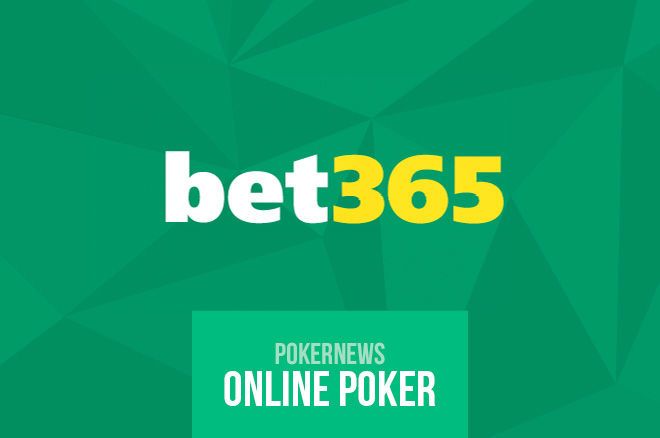 Table Of Contents
Look no further than bet365 poker if you are looking for some exciting multi-table tournaments to get involved win on a Sunday.
Sundays are traditionally the busiest days for the online poker world, which results in the tournaments being at their largest. Bet365 poker is no different in this respect, with nine of its most popular scheduled tournaments having their guarantees boosted.
Bet365 Poker Sunday Tournaments Highlights
| Time (GMT) | Tournament Name | Buy-in | Format |
| --- | --- | --- | --- |
| 4:00 p.m. | The Sunday Takedown €5,000 GTD | €20 | 8-Max, 1 re-entry |
| 5:00 p.m. | The Sunday Sensei €5,000 GTD | €20 | 8-Max PKO |
| 5:30 p.m. | The Sunday Senpai €1,750 GTD | €5 | 8-Max, 1 re-entry |
| 6:00 p.m. | The Sunday Shuriken €4,000 GTD | €30 | 8-Max PKO |
| 6:30 p.m. | Main Sunday Sweat €30,000 GTD | €100 | 8-Max PKO |
| 7:00 p.m. | Mini Sunday Sweat €3,500 GTD | €10 | 8-Max PKO |
| 7:30 p.m. | The Sunday Rumble €5,000 GTD | €20 | 8-Max PKO |
| 7:30 p.m. | The Titan €5,000 GTD | €200 | 8-Max, 1 re-entry |
| 9:30 p.m. | The Black Belt €5,000 GTD | €50 | 6-max Turbo PKO |
Win Up To €80,000 in Minutes in bet365's Twisters
The Sunday Takedown kicks matters off at 4:00 p.m. GMT. This €20 buy-in 8-Max tournament allows one re-entry as you strive to win a slice of the €5,000 guaranteed prize pool.
An hour later you find The Sunday Sensei, the first of six PKO events on this bustling Sunday schedule. Like the Sunday Takedown, this tournament costs €20 to enter and features a €5,000 guaranteed prize pool.
Those of you on more of a budget can look forward to The Sunday Senpai at 5:30 p.m. This 8-Max PKO only costs €5 to get involved with and guarantees at least €1,750 will be won.
The €30 buy-in €4,000 guaranteed Sunday Shuriken (6:00 p.m.) and €20 buy-in €5,000 guaranteed Sunday Rumble (7:30 p.m.) sandwich two of the most eagerly anticipated events on the Sunday schedule.
€30,000 Guaranteed in the Main Sunday Sweat
Costing €100 and boasting a €30,000 guarantee is the Main Sunday Sweat. It is played with a PKO format meaning you can win plenty of cash by busting opponents while marching towards the final table.
There's a Mini Sunday Sweat that comes with a €10 buy-in and €3,500 guaranteed. It too is a PKO tournament so expect the action to be fast and furious throughout.
Wrapping up your Sunday session are the €200 buy-in €5,000 guaranteed Titan at 7:30 p.m. GMT and the €50 buy-on €5,000 guaranteed Black Belt at 9:30 p.m. The latter is a little different from the other eight Sunday specials in that it is played six-handed and has a turbo blind structure. Throw into the mix the fact it is a PKO and you have a thrilling conclusion to Sunday.
Here Are 10 Reasons to Play on bet365 Poker
Claim Your €365 Welcome Bonus
Bet365 Poker is full of players who frequent the company's sports betting operation, leading to weaker, less-experienced poker players. It doesn't take a genius to work out this makes the Sunday tournaments full of value.
Add even more value to your Sunday session by joining bet365 poker today and helping yourself to a €365 redeemable bonus.
Download bet365 poker via PokerNews, create your free account, create your poker nickname, and you'll receive a €365 redeemable bonus. The bonus releases into your account in €2.50 increments when you reach specific Status Points totals.
Status Points are awarded at a rate of 10 per €1 you contribute to the cash game rake or pay in tournament fees.
Your first two €2.50 payments are received when you've earned 25 then 50 Status Points. The next 24 payments hit your account each time you earn 100 Status Points, with the remaining balance being yours to do with as you please each time you hit 250 Status Points. Get your grind on because you have 60-days to release as much bonus as you can before it is forfeited.