Take On Paddy Power Poker's Challenge and Win MTT Entries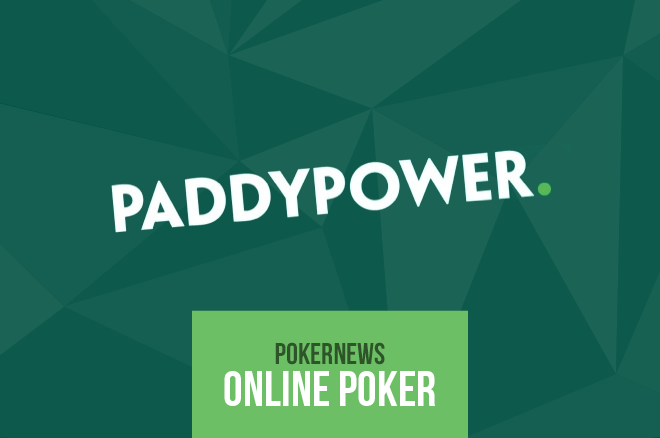 Are you ready to take on the Paddy Power Poker €30,000 Giveaway challenge? If so, you're in with a chance of walking away with up to for free multi-entries to a €10,000 guaranteed tournament.
There are three special challenges to complete each week. Completing these challenges awards you a trio of superb prizes. This means you can secure 12 awesome prizes during the €30,000 Giveaway. You'll win the following for completing the weekly challenges:
Entry into a €10,000 guaranteed tournament on October 2 worth €10
Entry into a €500 guaranteed freeroll that's exclusive to Paddy Power Poker
A spin on the guaranteed prize wheel where you can win up to €100 cash
Each week has it's own unique challenges. Playing Twisters, cash games, multi-table tournaments, and slots are what you'll be focussing on. Here's what you need to do and when to get in on the action.
Challenge 1: Twister Challenges
Week one runs from September 2-6 and sees you grinding Twister tournaments. These exciting jackpot sit & go games are over in a matter of minutes so you should be able finish this step of the journey pretty quickly.
Get dealt ace-king in any Twister with a buy-in of at least €2
Win at least one Twister with a buy-in of at least €10
Play at least five Twisters with buy-ins of at least €5
Win your mates' money in these private tournaments
Challenge 2: Cash Game Challenges
September 9 through September 13 is when you need to hit Paddy Power Poker's cash game tables. What do you need to do to secure the prizes mentioned earlier?
Get dealt ace-jack in a cash game with blinds of at least €0.05/€0.10
See the flop at least 100 times in a cash game with blinds of at least €0.05/€0.10
Get dealt and win a pot with pocket tens in a cash game with blinds of at least €0.05/€0.10
Challenge 3: MTT Challenges
Tournaments players can join in the fun from September 16 to September 20. Again, complete all three challenges to reap the rewards.
Eliminate a player in a bounty MTT with a buy-in of at least €5
Eliminate a player in a bounty MTT with a buy-in of at least €10
Make it into the money places of an MTT with a buy-in of at least €10 and with at least 50 entrants
Have you tried the new Paddy Power app yet?
Challenge 4: Slots Challenges
Playing slots in the Paddy Power casino helps you complete the Challenge 4 that runs from September 23 to September 27. Completing these slots challenges also wins you some free spins, so this week could be quite lucrative indeed.
Wager €10 and receive 5 free spins
Wager €25 and receive 10 free spins
Wager €50 and receive 25 free spins
The €10,000 guaranteed tournament you win tickets for takes place on October 2 at 9:00 p.m. CEST. Any tickets you win can be used in this event. Should you win four tickets, you can enter this tournament four times!
You start with 10,000 chips and play to a seven-minute clock where the blinds start at 10/20. Late registration is open for 1 hour 31 minutes (13 levels) so you can turn up fashionably late if you wish!
Create Your Paddy Power Poker Account Today
Obviously, you and your friends are going to need a Paddy Power Poker account if you want to lock horns with each other.
Download Paddy Power Poker via PokerNews and get ready to get your hands on a superb welcome bonus worth £50. Create your free Paddy Power Poker account, make a deposit and play at least £20 worth of Twisters, Sit & Go or multi-table tournaments and you'll all receive £50 worth of free play over the next five days.
Day 1: 5x £2 Twister tokens
Day 2: 5x £2 Twister tokens
Day 3: £10 Slots bonus with 20x wagering requirements
Day 4: 2x £5 Tournament tokens
Day 5: Entry to the special Sunday Tournament for new customers only where the prize pool increases by £10 for each entrant